ABS-CBN Umagang Kay Ganda: Pagkapanot… Mana-mana lang ba?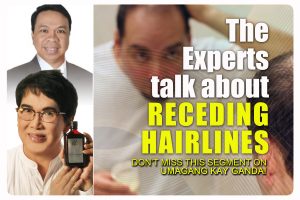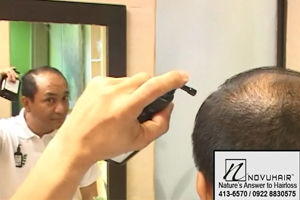 It's a common mistake to attribute a receding hairline – where the flap of your hair insists on pulling further and further backward over your head – to unfortunate genes.
Yet it will please your predecessors to know that your mane dilemma may not entirely be their fault: Aside from being hereditary, receding hairlines have other causes, too!
Tune in to Umagang Kay Ganda this Monday, May 28, and hear what hair care experts Fanny Serrano and Dr. Bunny Bernardo have to say about the causes of receding hairlines as well as its own tried and tested solution, nature's very own Novuhair Topical Scalp Lotion – as proven by a case study!
Novuhair is available at all Mercury Drug, Watsons, Rose Pharmacy, South Star, Manson, NCCC (Davao and Palawan), KCC Malls (General Santos City & Koronadal City) and Cory Quirino World of Wellness Stores nationwide.
Call 413-6570 or 0922-883-0575 and visit www.novuhair.com for more details.
---