GMA7 Unang Hirit: Local beauty icon discovers secret to hair loss (July 09, 2012)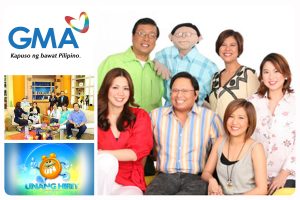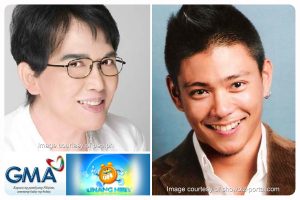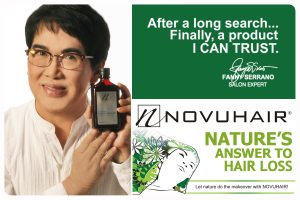 Suffering from hair loss?
Don't worry– You're not alone.
Did you know that beauty icon & makeup-artist-to-the-stars Fanny Serrano has experienced the same?
During the peak of his career? It got so bad, it prompted him a local and worldwide search for an answer to hair loss. And now, he's about to share his secret.
Yes, Fanny Serrano knows just the secret to hair loss.
Curious to find out for yourself?
Then tune in to GMA7′s Unang Hirit this July 9, 7-7:30AM, as the Drew Arellano pays a visit to his salon to find out his story.
Now, you too will know the secret to hair loss.
Unang Hirit a.k.a. U.H. is the flagship morning show of Philippine broadcaster GMA Network Inc. TV channel 7. It is first aired in December 6, 1999 replacing Mornings @GMA.
Last 2009, the show marks its 10th anniversary, making it as the longest-running morning show in the Philippines to date.
UH caters news, information, and entertainment to general public.
UH set the trends of straight-forward, no bias news reporting and a no-nonsense but a jolly camaraderie among hosts in every morning variety program episode.
UH's objective has always been to pack your morning viewing with everything you need to jumpstart your day.
Our morning katambay includes news personalities Arnold Clavio, Rhea Santos, Pia Arcangel, and Connie Sison; hip moms Suzi Entrata-Abrera and Lyn Ching-Pascual; entertainment ka-chika Lhar Santiago and Luane Dy; and the ever-lovable Arn-Arn continue to start your day right.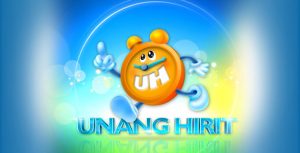 Varied events, festivals, and even our UH serbisyong totoo caravans all over the country are regularly featured on the show by your up and bubbly "Pare" Drew Arellano, kumareng Susan Enriquez, and the morning princess Monica Verallo. For early birds in search of the perfect route to their destinations, you can rely on our "Reyna ng Kalsada" (Queen of the Road) Love Añover.
Economic concerns of the common Filipino are answered by respected economist and UP Professor Mareng Winnie Monsod. Legal issues are not left behind with the timely and wise legal opinions of our "Kapuso sa Batas" Atty. Gaby Concepcion.
Be fit in every morning with our sports buddy Jai Reyes; and get fab with image consultant Ms. Olen Juarez-Lim.
Awards/ Citations:
• PMPC Star Awards for Television Best Morning Show & Hosts- 2001, 2002, 2008
• UP Gandingan Awards Best Morning Show- 2008
• Anak TV Seal awardee- 2005, 2006
• Northwest Samar State University Students' Choice Awards for Radio and Television- 2010
Courtesy of http://www.gmapinoytv.com.ph
---