GMA 7 Unang Hirit: Bald patches? You may be suffering from Alopecia! (August 13, 2012)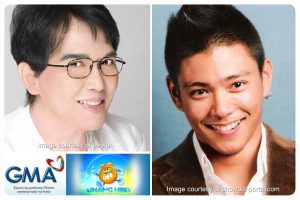 Tag along with Drew Arellano and the gang of GMA7′s Unang Hirit as they visit Salon de Sharon with a frequent user of Novuhair Topical Scalp Lotion, nature's answer to hair loss — who used to suffer from Alopecia!
Alopecia is a scalp condition where patches of the scalp run bald — these are specific areas on which hair does not grow at all.
Learn more about it and how to remedy the problem with the help of Novuhair — as well as some tips and words of advice from hair care expert Fanny Serrano!
Tune in this Monday, August 13, from 7-7:30PM to Unang Hirit on GMA7.
Novuhair is available at all Mercury Drug, Watsons, Rose Pharmacy, South Star, Manson, NCCC (Davao and Palawan), KCC Malls (General Santos City & Koronadal) and Cory Quirino World of Wellness Stores nationwide, and online on www.regaloservice.com.
Call 413-6570 or 0922-883-0575 and visit www.novuhair.com for more details. Like us on Facebook: Novuhair Official
---