GMA 7 Unang Hirit: Hair line backing up? Don't fret! Join Drew Arellano & find out how. (August 6, 2012)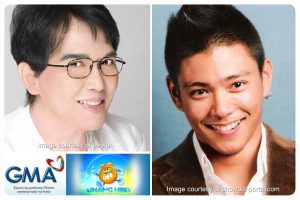 It's that dreaded reflection in the mirror: Your hair line is receding. Slowly inching toward the back, back, and far back. And though it hasn't receded completely just yet, you stare at it in dread, and then in panic.
What to do?
Well, you won't solve a receding hair line right away — but there is one thing we could guarantee you. There is a solution.
Join Drew Arellano as he visits Myrna Farinas Salon to interview a user of Novuhair Topical Scalp Lotion, nature's answer to hair loss, who once used to deal with a receding hair line — and now no longer does!
Plus, hear what hair care expert Fanny Serrano has to say about preventing your hair line from receding.
Catch them this Monday, August 6, 7-7:30AM on GMA7′s Unang Hirit!
Novuhair is available at all Mercury Drug, Watsons, Rose Pharmacy, South Star, Manson, NCCC (Davao and Palawan), KCC Malls (General Santos City & Koronadal) and Cory Quirino World of Wellness Stores nationwide, and online on www.regaloservice.com.
Call 413-6570 or 0922-883-0575 and visit www.novuhair.com for more details. Like us on Facebook: Novuhair Official
---