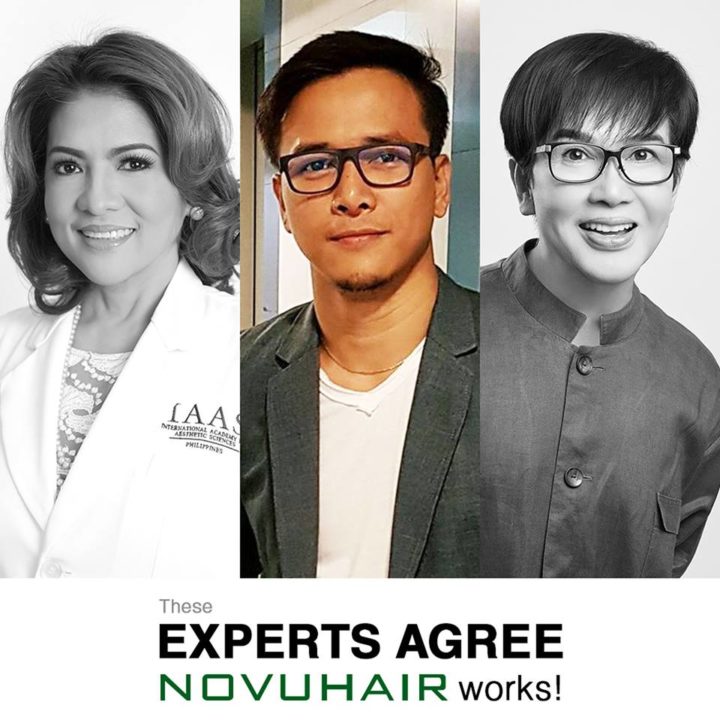 A – AVOID LUKEWARM WATER ON YOUR HAIR DURING SHOWER.
Generally, lukewarm is between 100-110 degrees Fahrenheit or 36.5-40.5 degrees Celsius. But if you don't have a thermometer handy, you may run the water on your wrist to test if it feels warmer than your body temperature but not hot. That should be just about right. You may use lukewarm water for your body during shower but not on your head. This is done to help prevent the hair from absorbing the chemicals from the hair care product since the pores tend to open with lukewarm water. Running water with room temperature is ideal.
C – CLEAN YOUR HAIR AND SCALP WITH A NATURAL-BASED SHAMPOO.
Use and rinse the applied shampoo as quick as you can to avoid scalp irritation due to chemical contents. Better yet, use a natural-based shampoo like NOVUHAIR Herbal Shampoo which contains pure botanical extracts that help promote healthy scalp and stronger hair. NOVUHAIR Herbal Shampoo is the ideal shampoo to compliment and prepare the scalp prior to the application of NOVUHAIR Topical Scalp Lotion, a unique combination of 19 natural ingredients that work in synergy to help promote healthy hair and scalp and aid in stimulating hair growth when used as directed together with good personal hygiene.
E – EAT ALL YOUR SUPER FOOD.
These include salmon, walnuts, spinach, buckwheat, beans, avocado, berries and all other fruits and vegetables plus nuts and grains rich in Vitamin B-5 to make your hair stronger and healthier.
To know more about NOVUHAIR, call our hotlines 413-6570 or 0922-8830575. You may also follow us on Twitter @NovuhairNatural and Instagram @NovuhairOfficial.
https://www.novuhair.com/wp-content/uploads/2018/01/20664583_1518526758213809_7679788032245886043_n.jpg
960
960
admin
http://www.novuhair.com/wp-content/uploads/2016/04/Novuhair-New-Logo-270-61.png
admin
2018-01-26 16:37:39
2018-01-26 16:37:39
HOLISTIC & WELLNESS EXPERT HARRIS ACERO SHARES ACE TIPS TO PREVENT HAIR LOSS