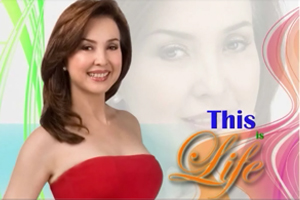 Socorro Alicia "Cory" Quirino Rastrollo, born August 11, 1953, is a Filipina author, and television and radio host. Additionally, she is the exclusive licensee and national director of Miss World Philippines, a national pageant that searches for Philippines' representative to the Miss World contest.
Quirino is the third child of Tommy Quirino and Conchita Rastrollo. She is also the granddaughter of Philippine president Elpidio Quirino.
Courtesy of: http://tl.wikipedia.org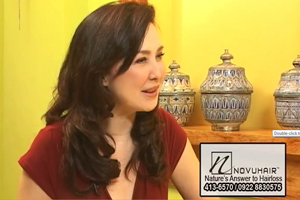 Cory Quirino – a tri-media personality — has been a strong advocate for natural health, beauty, and wellness for almost 20 years. To share her advocacy, she established stores in several big malls such as at Virra Mall in Greenhills, Escondido Resort in Boracay, and at SM Fairview, Bacoor, North EDSA, and Baguio, the latter being a franchise store.
With the positive response on the Cory Quirino products, the profitability of the stores, and the many inquiries and requests to sell Cory Quirino products under direct selling, in December of 2010, the WOW World of Wellness Direct Sales Corporation was established – to make health, wellness, and beauty products available and affordable.
Seventy-percent of the products are sourced locally, using the best ingredients from the Philippines. Product categories include Sexy You, Juice Power, Premium Health Boosters, Herbal Power, Mushroom Power, Organic Wines, Whitening, Healthy Hair, Age-Defying Line, Skin Pampering Line, Beauty Soaps, Skin Rx Line, Health Protect, and Crystals.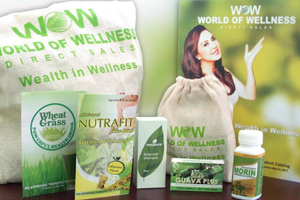 Wealth in wellness is the essence of the entrepreneurial opportunity we are offering at WORLD OF WELLNESS DIRECT SALES.
Conceived in giving the general public an easy access to high quality and truly beneficial natural health, beauty and wellness products that are very affordable was the prime objective of the business.
WORLD OF WELLNESS believes that the real wealth is in our HEALTH and investment on health should be made affordable. The more people who would be able to access this provision, the healthier the nation would be.
Courtesy of: http://www.wowdirectsales.com
Click here to download and watch the video: This is Life May 8, 2010
https://www.novuhair.com/wp-content/uploads/2012/02/This-is-Life-with-Cory-Quirino.jpg
200
300
editor
https://www.novuhair.com/wp-content/uploads/2016/04/Novuhair-New-Logo-270-61.png
editor
2010-05-08 12:12:45
2016-05-06 16:03:24
Studio 23 This is Life with Cory Quirino features Novuhair