The heady days of summer are coming! While everyone's gearing up to showcase their sleek and toned bodies and get sun-kissed skin, very few pay attention to their tresses. What many don't realize is that the hair needs just as much protection from sun damage as the skin. Prolonged exposure to the sun may damage the cuticle, the outside covering of the hair strand, and cause it to be dry and brittle. Sun damaged hair is also easily vulnerable to split ends, frizz, thinning, and lacks the shine and bounce of healthy hair.
But don't worry, there are steps you can take to protect your hair from the heat of the sun and keep it lusciously healthy all summer long. Here are five easy ways to get you started:
1. Cover up! Accessorize with stylish hats, bandannas, turbans, and the like to provide full coverage for your locks from the scorching heat of the sun during extended periods of lounging under the sun.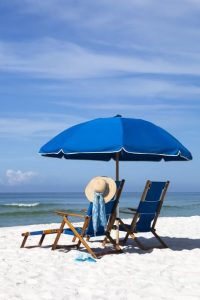 2. Say bye-bye to split ends. Split ends and dry tips abound during summer. Make sure to avoid split ends from damaging and splitting the rest of the hair strands by getting a regular trim.
3. Load up on fresh fruits and cooling fluids. There's a reason why fruit juices and shakes are highly popular during summer time. Not only are they the perfect thirst quenchers but they also provide the needed vitamins to keep your skin and hair refreshed amidst the heat.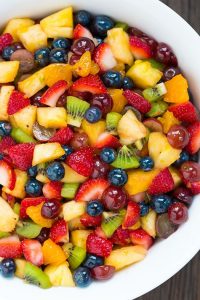 4. Condition your hair. Since hair is more prone to dryness and frizz during hot days, use a le ave-in conditioner to moisturize your hair strands. Look for one that has a good amount of SPF to guard against harmful UV rays. It's also ideal to use a deep conditioner at least once a week to keep your mane properly hydrated.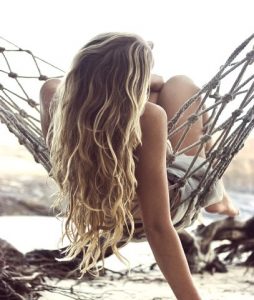 5. Take extra care of colored hair. Protect colored or chemically treated hair by looking for products that are especially made for such. Avoid color fading and dryness brought about by too much sun exposure by using a UV protectant spray that locks in moisture and protects your treated mane.
---
Sources:
•https://www.medicaldaily.com/avoiding-sun-damage-your-hair-summer-haircare-guide-246503
•https://www.huffingtonpost.com/2013/05/29/summer-haircare-tips-sun-damage_n_3343959.html
•https://urbanbushbabes.com/5-tips-to-protect-your-hair-prevent-damage-from-the-sun/
•https://health.clevelandclinic.org/2014/08/best-ways-to-protect-your-hair-from-sun-damage/
•https://www.schwarzkopf.international/sk/en/home/hair_care/protecting_pampering/care_tips/sun-protection-for-hair.html
•https://www.stylecraze.com/articles/10-ways-to-protect-your-hair-from-the-summer-sun/