FOR MANY WOMEN, being a mother is one of the best things in this world. Yet, as most mothers will attest to, it is also one of the toughest, albeit most rewarding, roles one gets to play in this lifetime. Maintaining a successful career while efficiently managing a household and taking care of a family is no mean feat. Sometimes, moms even forget about themselves in the mad rush and end up looking far from the polished and fashionable women they used or aim to be.
While many moms have perfected the art of the chic ponytail or the sleek bun, the most convenient, fastest, and easiest 'dos for busy moms, there are other flattering hairstyles that won't get in the way of your mommy duties. Popular American beauty/fashion/lifestyle blogger for moms, A Mom in Red High Heels, writes about four fabulous celebrity moms and their stylish, low-maintenance hairstyles suitable for all moms out there.
1. Reese Witherspoon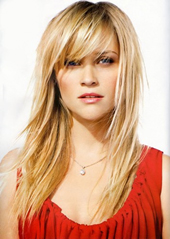 If you're the long-haired mommy type, take a cue from Reese Witherspoon and go for a wispy layered cut. You may even jazz it up with a soft fringe that'll take years off your face.
2. Gwyneth Paltrow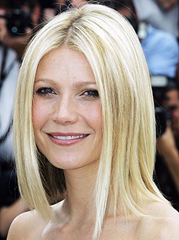 You'll never go wrong with a shoulder length bob like Gwyneth Paltrow's. It's the classic cut for a classic and elegant mom. And the best part? You can easily tie it back into a comfortable ponytail during crunch time.
3. Victoria Beckham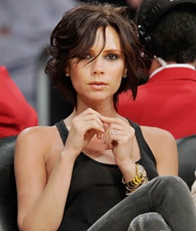 Victoria Beckham's tousled bob just spells S-E-X-Y. Get this deliberately messy 'do by keeping your locks just below the chin with a barely there side-swept bangs, and then add some air-dried bedhead waves for more texture with the help of a styling mousse.
4. Nicole Richie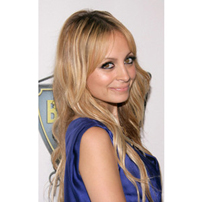 Get Nicole Richie's soft and shiny locks by investing in a regular Keratin treatment at your favorite salon. A regular treatment, like a Brazilian blowout, help keeps hair smooth and manageable for extended periods. Plus, it cuts down hairstyling time that you don't have in the morning.
So, this Mother's Day, pamper yourselves by giving your overworked tresses some loving with these modern mommy hairstyles. Maximize your hair makeover by complimenting your new 'do with products that are hair-friendly like Novuhair, nature's answer to hair loss. Novuhair keeps your locks in tiptop shape by strengthening each and every strand and prevents premature hair graying. Plus, it makes hair thicker, shinier, smoother, and more manageable, just what a busy and hardworking mom like you deserves.
Novuhair Topical Scalp Lotion is available as an individual purchase; as part of a combo pack that includes Novuhair Herbal Shampoo and Topical Scalp Lotion; or a 3-in-1 pack with Novuhair Herbal Shampoo and Conditioner and Topical Scalp Lotion; and a 2-in-1 plus one with two Novuhair Shampoos plus Topical Scalp Lotion, all in 200 ml bottles. Available in all Mercury Drug outlets, Watson's branches, and other leading drug stores.
---
Source:
•https://allwomenstalk.com/the-4-best-hairstyles-for-busy-moms