Hair is a significant asset of women symbolizing their youth and beauty. Excessive hair fall and hair thinning can be devastating. While the causes of hair problems widely vary, the most common type of hair loss is in women is androgenetic alopecia – female pattern hair loss to be specific.
Using natural products are the safest and best treatment for hair regrowth in the Philippines –worrying about side effects will not add to your stress. The sooner you address your hair problem with the best hair loss treatment, the faster you are more likely to see results and prevent further loss.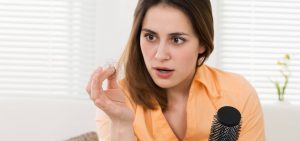 Image Source: everydayme.com.ph
What is female pattern hair loss?
It is a type of androgenetic alopecia that has spread thinning of hair on the entire scalp. The hair thinning usually occurs at the part line and then gradually spreads. Receding hairlines and becoming bald is rare among women especially with early intervention of the best hair growth solution.
The growing phase of hair slows down during female pattern baldness and production of new hair takes longer. The hair follicles shrink, thus unhealthy and thin hair grows which can be easily broken or fall.
Also, a woman with female pattern baldness can lose more than 50-100 hairs –the normal number of hair loss per day.
Is female pattern hair loss hereditary?
Yes, this condition is hereditary. Genetics appears to play a vital role in it. Having relatives affected by female pattern hair loss risk you in developing the same condition. While normal hereditary hair loss has no cure, early treatment like hair loss remedies can slow down or reduce the hair fall.
What are the other causes of female pattern hair loss?
Female pattern hair loss can start any time after puberty but more common after menopause so hormones can be responsible. Other causes include an underlying endocrine condition or a hormone-secreting tumor. A hair fall solution can help manage these causes.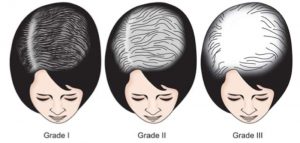 Image Source: hairtx.com
Patterns of female hair loss
The patterns of female hair loss can be classified into three types. Type I is marked by minimal thinning which can subtly hide with different hairstyles of your choice. Type II reduces the hair volume and broadens the mid-line area. Type III is the diffused thinning that exposes the top of the scalp. Certain best hair growth remedies can prevent the pattern to even reach these types.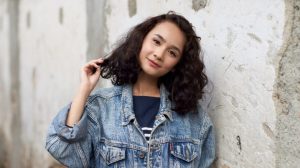 Image Source: allthingshair.com
The best Treatment for Thinning Hair in Women
Regrowing your hair naturally gives a more natural result and potentially enhances your hair's health and appearance. Products with natural ingredients are safe and effective hair fall solutions to regain the luscious locks you once had.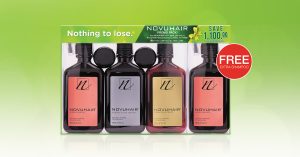 Promo pack exclusively available at participating Watsons stores 
In the Philippines, NOVUHAIR® is one of the leading natural hair loss remedies that has continuously helped Filipino women suffering from hair problems for more than 10 years now. The NOVUHAIR® Topical Scalp Lotion contains 19 natural ingredients and essential oils designed to reduce hair loss and promote healthy hair regrowth. It also cleanses the scalp to help prevent dandruff and itchiness to occur. Indeed, one of the best hair loss remedies that offer overall scalp and hair health.