Most men, even though they claim not to care about their looks, are generally more concerned about one thing – their hair. Or the lack of it. Or the danger of losing it. Blame it on genetics maybe, but many men just cannot escape hair loss as they grow older. Even the handsome, popular, talented and wealthy guys on this planet are not exempt from hair woes like the average Joe. Hair might just be the great equalizer among men after all.
Prince William.No title or crown can save the heir to England's throne from going bald as a result of male pattern baldness. Nevertheless, his real-life princess and legions of his admirers all over the world still adore him, hair or no hair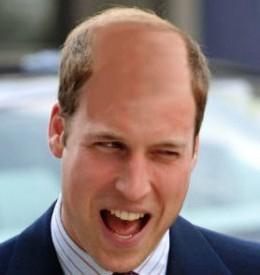 Jude Law. The A-lister and theater actor simply brushes off digs at his progressing hair loss. Now in his 40s, Law, who was once named by People magazine as the Sexiest Man Alive, still remains as one of the hottest men in Hollywood even with his receding hair line.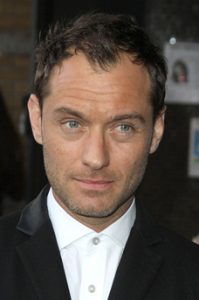 Mark Ruffalo. An acclaimed and Oscar-nominated actor/screenwriter, Ruffalo is also starting to show hair line recession and hair thinning. But he is nonplussed as he reprises the role of Bruce Banner/The Hulk in the sequel to the box-office hit, Marvel's The Avengers.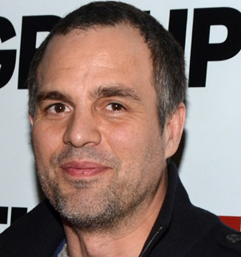 Jason Statham. A man's man through and through. A global box-office star, thanks to his action-packed movies, Statham is a fine example of someone who has embraced hair loss. With his signature short, cropped hair style, Statham is proof that hair loss is not an obstacle to being attractive and sexy.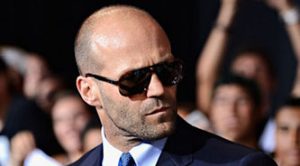 ---
Sources:
•https://www.hishairclinic.com/even-jason-statham-not-immune-to-hair-loss/
•https://www.theatermania.com/new-york-city-theater/news/03-2014/mark-ruffalo-joins-the-new-school-for-drama-as-a-2_67747.html
•https://www.buzzfeed.com/kimberleydadds/42-celebrity-men-who-are-less-bald-than-they-used-to-be
•https://www.telegraph.co.uk/culture/theatre/10446829/Jude-Law-Youve-got-to-let-go-of-vanity.html
•https://www.sofeminine.co.uk/him/album899989/balding-celebrities-men-with-little-or-no-hair-0.html#p26
•https://www.express.co.uk/life-style/life/493310/Prince-William-going-bald
•https://baldouting.blogspot.com/
•https://www.baldcelebrity.com/