Being a fitness buff and regularly clocking in at the gym, or even outdoors, is a good thing. It does wonders for your health and body, but some exercise-related habits may be damaging your locks without you knowing. Be mindful of your mane during and after working out and enjoy healthy looking hair and body in the long run.
1. Loosen the ponytail. It's the best way to keep hair off your face while sweating it out, but make sure your ponytail gives your locks some breathing space. Avoid tight ponytails as they may cause hair breakage. Opt for loose buns instead or use a claw-like clip with some bobby pins to keep stray strands in place.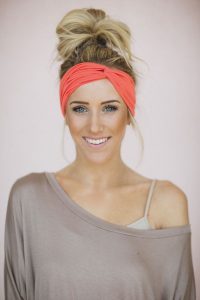 2. Slather on some sun protection. On your hair, that is. The sun's UV rays are not only harmful to the skin, but also to the locks and may cause dry, brittle hair, color fading, and itchy scalp. So before hitting the trail or track next time, apply some protective sunscreen specifically formulated for the hair or a moisturizing leave-in conditioner with SPF.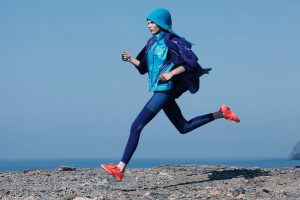 3. Skip the shampoo. Understandably, you'd feel the urge to hit the showers and give your hair and scalp a good washing after all that sweating, but think again. As much as you want to scrub all that gunk off with a cleansing shampoo, you're better off simply washing your hair with plain water. Applying shampoo daily, or worse, more than once a day, strips the hair of its natural oils, leaving it dry and brittle.
4. Use a bathing cap when swimming. Swimming is a good way to burn those calories but constantly exposing your locks to the chlorine in swimming pools makes hair dry and brittle. Protect your tresses while doing laps by donning a bathing or swimming cap. It'll keep your head mostly dry and protected from the harmful effects of chlorine.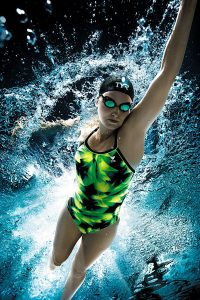 5. Go easy on the brushing. Be gentle on your hair and don't force a brush or comb through post-workout knots and tangles. Use a proper brush or detangler to work through your hair to avoid frizz and broken strands.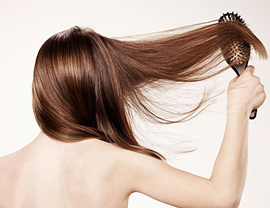 Protect your locks against exercise-related hazards by using products that strengthen each and every strand naturally like Novuhair, nature's answer to hair loss. Made from the best all-natural plants, herbs, extracts and oils, Novuhair helps keep your hair strong, thick, shiny, and more manageable before, during, and after workout.
Novuhair Topical Scalp Lotion is available as an individual purchase; as part of a combo pack that includes Novuhair Herbal Shampoo and Topical Scalp Lotion; or a 3-in-1 pack with Novuhair Herbal Shampoo and Conditioner and Topical Scalp Lotion; and a 2-in-1 plus one with two Novuhair Shampoos plus Topical Scalp Lotion, all in 200 ml bottles. Available in all Mercury Drug outlets, Watson's branches, and other leading drug stores.
---
Sources:
•https://www.bustle.com/articles/34415-8-hair-mistakes-youre-making-at-the-gym-plus-what-you-should-be-doing-instead
•https://www.womenshealthmag.com/beauty/easy-post-workout-hair-tricks
•https://www.livestrong.com/article/100152-hair-care-tips-after-swimming/