MECHANICS:
Guess who this mystery guy is and get a chance to win an exclusive Novuhair Gift Pack. Type your answers in the comments section. Share and Like the post to let your friends take a shot at it, too.
You may submit your answers until July 17, 2014 (11:59pm). One entry/answer per person.
We'll be posting clues from July 10 to 17, 2014.
Four (4) minor winners and one (1) major winner will be randomly chosen via e-raffle and announced on July 18, 2014. Updates will be posted on our Novuhair Official Facebook Page and website.
The contest is open to all Philippine residents only.
Prizes to be given are not for sale and not convertible to cash.
PRIZES: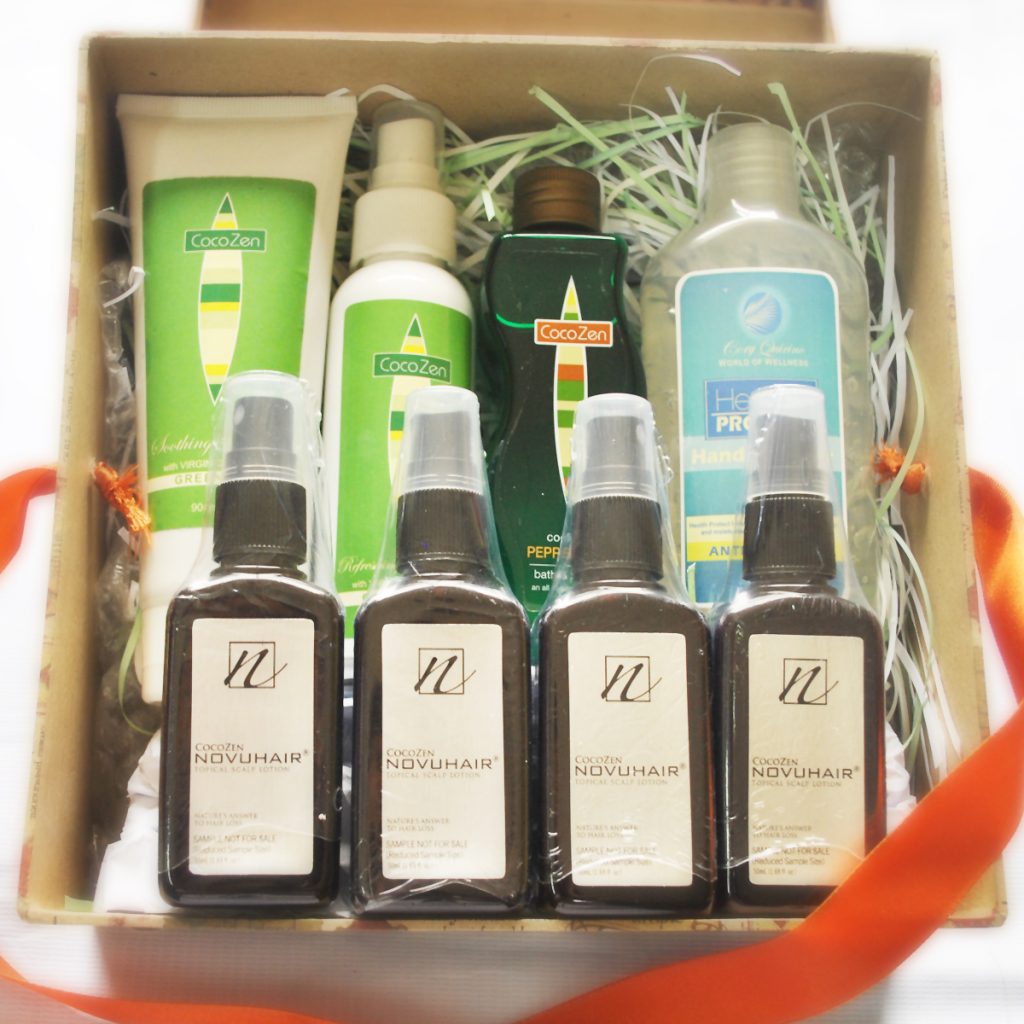 MINOR PRIZE (4 GIFT PACKS)
Each pack contains the following:
4 bottles of Novuhair Topical Scalp Lotion 50mL. – packed with natural herbs, essential oils and co-factor nutrients that aim to help stop and prevent hair loss. The solution penetrates deeply into the scalp to help rejuvenate, nourish and moisturize the hair and aids in stimulating hair growth.
1 bottle of CocoZen Refreshing Foot Spray with VCO 90mL. – refreshes feet instantly and contains Triclosan to protect skin from odor-causing germs
1 tube of CocoZen Soothing Foot Scrub with VCO 90g. – soothes and relaxes tired feet, removes dead skin through exfoliating action and helps combat bacteria and fungi with Triclosan
1 bottle of CocoZen Body Massage Oil 120mL. – contains Virgin Coconut Oil, fights off and prevents bacterial and fungal infections
1 bottle of Health Protect Hand Sanitizer 120mL. – chemical-free, gentle and soothing hand antiseptic, disinfects, kills bacteria, fungi and viruses, leaves hands refreshed and moisturized while killing 99.9% of germs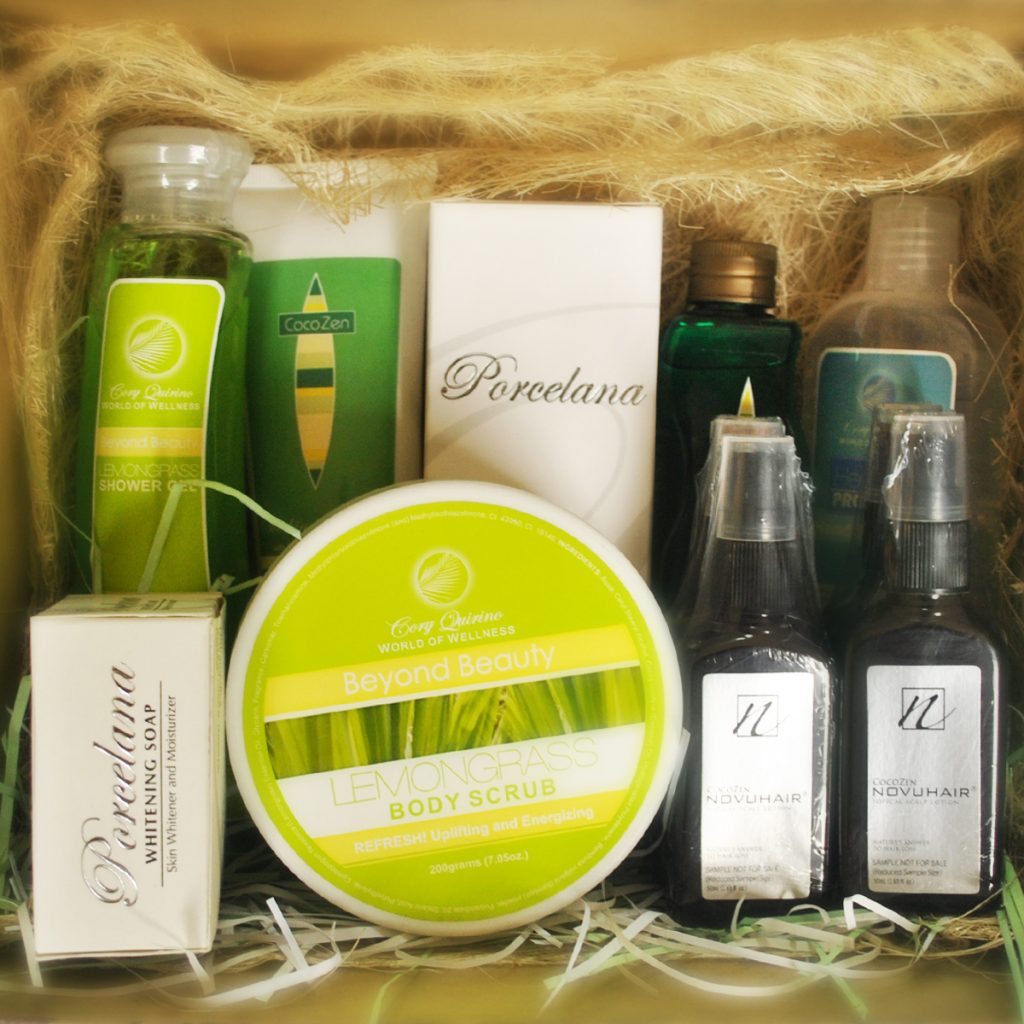 MAJOR PRIZE (1 GIFT PACK)
The pack contains the following:
4 bottles of Novuhair Topical Scalp Lotion 50mL. – packed with natural herbs, essential oils and co-factor nutrients that aim to help stop and prevent hair loss. The solution penetrates deeply into the scalp to help rejuvenate, nourish and moisturize the hair and aids in stimulating hair growth.
1 tube of CocoZen Soothing Foot Scrub with VCO 90g. – soothes and relaxes tired feet, removes dead skin through exfoliating action and helps combat bacteria and fungi with Triclosan
1 bottle of CocoZen Body Massage Oil 120mL. – contains Virgin Coconut Oil, fights off and prevents bacterial and fungal infections
1 bottle of Health Protect Hand Sanitizer 120mL. – chemical-free, gentle and soothing hand antiseptic, disinfects, kills bacteria, fungi and viruses, leaves hands refreshed and moisturized while killing 99.9% of germs
1 bottle of Beyond Beauty Body Shower Gel 200mL. – contains ingredients designed to refresh, uplift and energize your whole body while making your skin firmer, smoother, clear and radiant-looking
1 jar of Beyond Beauty Body Scrub 250g. – contains ingredients designed to buff out rough skin areas of your body while making your skin firmer, smoother, clear and radiant-looking
1 bar of Porcelana Whitening Soap 120g. – formulated and enriched with the fresh aroma of chamomile extract (Pure Flower) with honey and unrefined shea, blended with grapeseed, papaya extracts and Vitamin E designed to dramatically diminish skin discoloration and give you a softer, smoother skin while providing a natural protection
1 tube of Porcelana Sunblock SPF30 50mL. – helps protect the skin from the harmful ultraviolet rays of the sun, with papaya extract that softens and rejuvenates the skin, revealing a natural glow and even skin tone