Aside from the telltale signs like split ends and dry and brittle strands, and DIY hair checks you may do at home such as tug and knot tests, determining the true health of your hair and scalp may call for something more complex.
Nowadays, with the advent of scientific and technological advancements, equipment and diagnostic tests for examining the hair and scalp up close are available in dermatological clinics. These allow for a closer inspection of the hair and scalp to detect problems that are not visible to the naked eye such as pore obstruction, overactive secretion of sebum, dandruff, dry and/or flaky scalp, inflammation, and other issues.
Folliscope

The folliscope is an automated handheld apparatus with a microscopic camera that connects to a computer via USB. It shows a clear and high definition image of the scalp and hair and saves the captured real-time digital images, which may be used as reference for further testing.
Hair and Scalp Analyzer Systems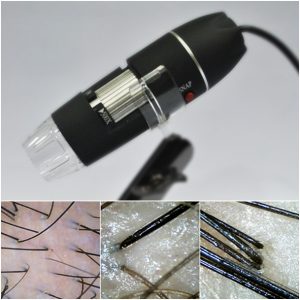 These are complete computerized software and equipment that performs a series of thorough visual and direct analysis on the hair and scalp. It also measures hair density, hair shaft diameter, hair growth, sebum rate and meter, among others. Usually, these diagnostic tests also include dietary and lifestyle investigations to gauge what other factors may be contributing to hair loss or poor hair health and determine the appropriate and necessary treatment.
Good news for those who want to have their hair and scalp checked! NOVUHAIR®, nature's answer to hair loss, offers a free analysis for its loyal users and interested customers in line with its program of promoting healthy hair and scalp awareness. Just visit the NOVUHAIR® booth in selected Mercury Drug, Watsons Personal Care Stores in Metro Manila and Cebu City for a free hair and scalp analysis. Existing NOVUHAIR® users may grab this opportunity to check the result of their NOVUHAIR® usage and check the progress of hair growth. These data are then stored in a database for future reference and monitoring.
For more information on selected locations and schedules, visit www.novuhair.com or contact the NOVUHAIR® hotlines at (02) 413-6570 or 0922-8830575.
---
Sources:
• https://www.medscape.com/viewarticle/810613_12
• https://www.hansenfontana.com/capillicare.html 
• https://laserskincarehome.com/computerised-hair-scalp-analysis
• https://www.en.renefurterer.com/products/hair_and_scalp_analysis