Halloween is just around the corner, time to dust off those creepy, wacky, and creative costumes in time for Trick or Treat parties around town. To complete the fashionably spooky look, try some of these easy, DIY hairstyles before heading out the door.
1. Medusa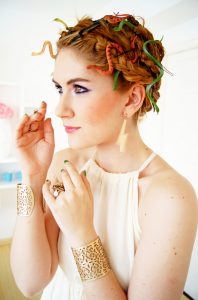 Make several braids in your hair and secure them with bobby pins. Get a pack of rubber snakes, which you may buy in toy stores, and pin them all over your head. Remember, there's no such thing as too many snakes.
2. Witch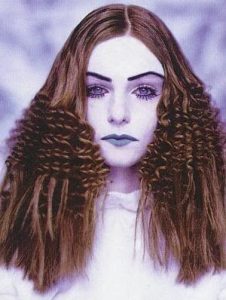 This hairstyle is pretty easy to achieve. Just put some volumizing mousse on your hair and blow dry it straight, then use a crimping iron on the middle part of your locks.
3. Zombie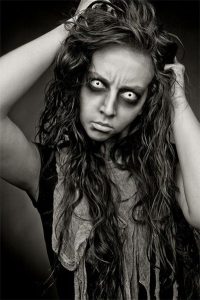 The key to this scary do' is to mess up your hair big time. Aim for that straight-from-out-of-the-grave look by applying lots of oil on your hair to make it uber greasy. Then tease your hair by sections to achieve the wild and mussed look. Finally, sprinkle baby powder on your locks randomly to make it grey and ashen.
4. Vampire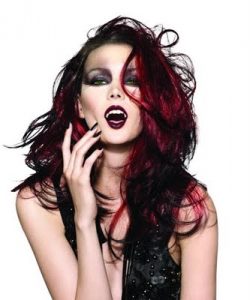 With the success of vampire books and movies in recent years, this look is becoming more and more popular come Halloween night. To get the traditional sultry vampire hair, dye your hair jet black and spray in a red streak near the front. And don't forget to complement it with matte red lips and of course, the sharp, white fangs.
5. Bride of Frankenstein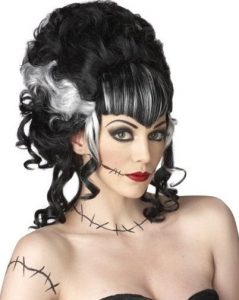 Go goth with this classic Halloween costume. Just crimp your hair or braid it into several sections when your hair is still wet. When the hair is dry, undo the braids and tease it away from your face like there's no tomorrow. Keep it in place by using an environment-friendly stronghold spray after clipping it up. Finish off with some white streaks on the side.
Just match and complement your hairstyle with your makeup and costume and most of all, strut off your scary stuff with confidence and you'll definitely have some fun on fright night.
---
Sources:
•https://beauty.about.com/od/hairstylephotogalleries
•https://www.ehow.com/info_8059999_halloween-fantasy-hairstyles.html
•https://dangerouslee.biz/2013/10/29/halloween-hairstyles/
•https://www.fashionisers.com/hairstyles-hair-products/halloween-hairstyle-ideas/
•https://www.wikihow.com/Look-Like-a-Zombie