Limited online offer: 51% Savings on Novuhair + Supplements Package – cashcashpinoy.com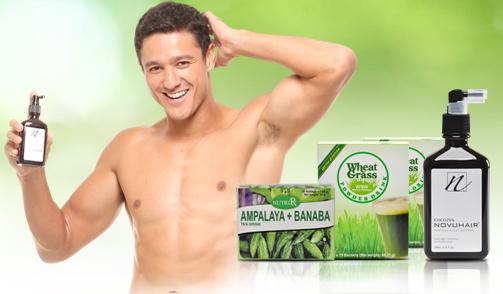 Enjoy the benefits of Novuhair topical scalp lotion plus healthy natural drinks from the World of Wellness! This offer includes one (1) 200mL. bottle of Novuhair topical scalp lotion plus two (2) boxes of World of Wellness Wheat Grass with Stevia 15s and two (2) boxes of NutriRx Ampalaya + Banaba Tea 15s.
Check the deal at https://www.cashcashpinoy.com/#!/5-beauty-and-wellbeing/d/25657-novuhair–supplements-package
NOVUHAIR Topical Scalp Lotion is a combination of natural herbs, essential oils and co-factor nutrients which are proven and used for centuries to cure hair problems.
NOVUHAIR penetrates deep to rejuvenate, nourish and maintain moisture in the scalp and hair, aids improvement of blood circulation in the scalp, helps stimulate hair growth, aids in preventing excessive hair fall and helps improve the overall appearance of the hair.
NOVUHAIR helps arrest hair loss when used twice-a-day consistently. Within 4-6 weeks, you can look forward to the benefits of NOVUHAIR in addressing excessive hair loss, retarding further hair thinning and improving the overall cosmetic properties of your hair. It may also help increase the number of hair growth noticeable on the onset of the 4th month and onwards. This benefit depends on the amount of commitment and frequency of usage and how you embrace wellness as a lifestyle. The result may vary from one person to another.
Highly endorsed by Salon Expert – Fanny Serrano and Beauty & Wellness Guru – Ms. Cory Quirino,  and highly recommended by other celebrities like Miss World 2011 1st Princess – Gwendoline Ruais, Mr. World 2012 1st Runner-Up –Andrew Wolff, TV personality &  radio host Winnie Cordero, TV & Movie Actor – Tirso Cruz III, TV Personality & Host – Jojo Alejar and others.
About The Deal
Novuhair Topical Scalp Lotion is made with natural ingredients that include moringa oleifera, panax ginseng, biotin, and rosemary, lavender, peppermint, lemon grass, and virgin coconut oil, which improve blood circulation to the scalp and increase nutrition to hair follicles, as well as improve scalp scaling and prevent early graying of hair, among numerous other benefits. The scalp is thus detoxified and dandruff is eliminated, while hair growth is stimulated and excessive hair fall, remedied. For more information, you may visit www.novuhair.com.
But why go all-natural at all? Effectiveness aside, products concocted with artificial chemicals cannot provide long-term benefits. Some products may give immediate results, but it's never long-lasting.  On the other hand, products concocted with natural ingredients such as Novuhair Topical Scalp Lotion gives one the benefit of feeling better, above looking better and living a relatively longer life. Opting for wellness over illness is a lifestyle choice in itself. There are no shortcuts to good health and looking beautiful. There is only one way, and that is to embrace a wellness lifestyle. If you truly love yourself, then go natural. Suggested retail price: P2,800/200mL. bottle
That's why the deal also comes with two (2) natural healthy drinks that you'll surely love!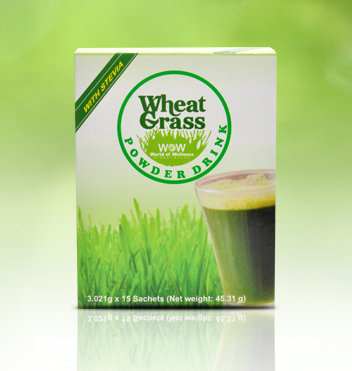 2 Boxes World of Wellness Wheat Grass with Stevia is a delicious, protective and powerful nutrition for your body. A daily mix with water helps boost your immune system, aids in body cleansing by releasing harmful body toxins, delays aging, supports healthy blood production, ensures intestinal health with its natural oligosaccharides and helps keep the ideal pH balance in your body. Suggested retail price: P880.00/box of 15s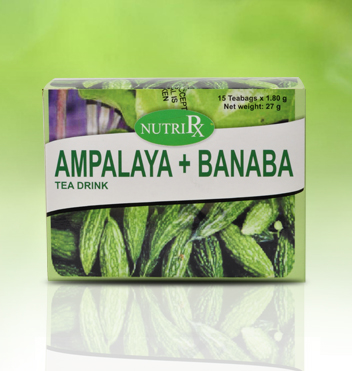 2 Boxes NutriRx Ampalaya + Banaba Tea contains medicinal properties: anti-cough, antipyretic (i.e. for fever), purgative (facilitates bowel movement) and anthelmintic.  Ampalaya and banaba are both an alternative treatment to diabetes. Banaba is used as a diuretic to help ease urination, alternative treatment for diarrhea, constipation, kidney inflammation, urinary dysfunctions, blood pressure and cholesterol, infected wounds, sterility in women and alleviates liver problems. Suggested retail price: P590.00/box of 15s