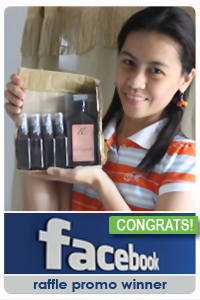 This photo was sent to us by MARIA AVELO PEÑAMAYOR NAVARRO from Laguna, the winner of Novuhair's Raffle Promo 2012 via random electronic raffle on February 16, 2012.
Indeed, posting on Facebook to share her thoughts on how she takes care of her hair and scalp became even more rewarding. Congratulations!
Visit our Facebook fan page (Novuhair Official) every now and then and discover more exciting promotions.
Thank you very much to all those who participated in the promo and generously shared their hair and scalp tips to our community.