SUMMER is here and far too many working people, just like me, have been sitting indoors, most of the time, working 8 hours a day and feel the need to get out of the rut. The best way to turn this routinary life around 180-degrees is to step outside this summer and spend some more time with nature. The sun's healing powers are very real and you will feel like a new person if you commit to getting outside every single day to enjoy the sunshine. But sometimes, this could cause damage to our scalp and hair. Too much salt water is an example.
Do you still remember those tips that your mom used to tell you over and over on how to keep your hair and scalp healthy?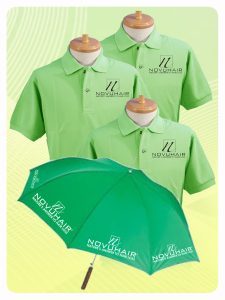 Well, here's your chance to share with everyone your mom's golden rules. Simply visit our Facebook fan page: Novuhair Official, and post your comments. Just complete the sentence, Sabi ni mama… Sabi ni mommy or Sabi ni nanay… and get a chance to receive a special limited Novuhair Summer Umbrella or polo shirt. We shall assign official numbers on each of your comments and conduct an electronic raffle on May 31, 2012. Ten (10) winners will be chosen.
Share your mom's tips to the world! Advance Happy Mothers' Day to all!
Novuhair is available at all Mercury Drug, Watsons, Rose Pharmacy, South Star Drug, Manson Drug, NCCC (Davao and Palawan), KCC Malls (General Santos City and Koronadal City) and Cory Quirino World of Wellness Stores nationwide, and online on www.regaloservice.com.
Call 413-6570 or 0922-883-0575 and visit www.novuhair.com for more details.