Socorro Alicia "Cory" Quirino Rastrollo, born August 11, 1953, is a Filipina author, and television and radio host. Additionally, she is the exclusive licensee and national director of Miss World Philippines, a national pageant that searches for Philippines' representative to the Miss World contest.
Quirino is the third child of Tommy Quirino and Conchita Rastrollo. She is also the granddaughter of Philippine president Elpidio Quirino.
During an out-of-town shoot for Citiline that Cory Quirino and her entourage were abducted by bandits. This incident was chronicled in her book Waiting for the Light as well as the movie The Cory Quirino Kidnap: INBI Files, which starred award-winning actors, Ara Mina and Alessandra de Rossi. Citiline was eventually re-titled as The Good Life with Cory Quirino.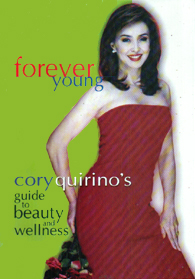 Besides Waiting for the Light, Cory Quirino wrote a series of books titled Forever Young, a best-seller. These books feature beauty and health tips as well as Cory Quirino's workout programs. She also made a fitness video titled Cory Quirino's Celebrity Workout for Beginners.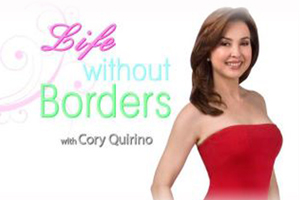 Quirino hosts the Sunday morning television program Life without Borders and the radio show Ma-Beauty Po Naman. She writes a weekly health and fitness column, Inside Out, for the Philippine Daily Inquirer's newspaper and website.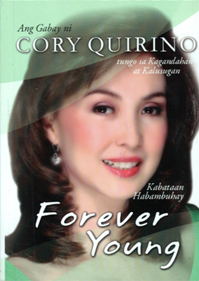 As a beauty and wellness guru, she maintains a store called Cory Quirino World of Wellness in Greenhills Shopping Center, a well-known shopping landmark, in San Juan, Metro Manila. Visit: https://www.greenhills.com.ph/details.asp?storeid=2633
Quirino is currently a member of Board of Trustee and Over-all Chair of "Alay sa PGH" fund-drive of the Philippine General Hospital Medical Foundation. As national director for Miss World in the Philippines, she intends to do more charity work.
Quirino graduated from Philippine Women's University in Quezon City, with a degree of Bachelor of Science in Hotel and Restaurant Management.
Courtesy of: https://tl.wikipedia.org
LINK TO WATCH THE VIDEO: https://youtu.be/Gf1_G9OcadY