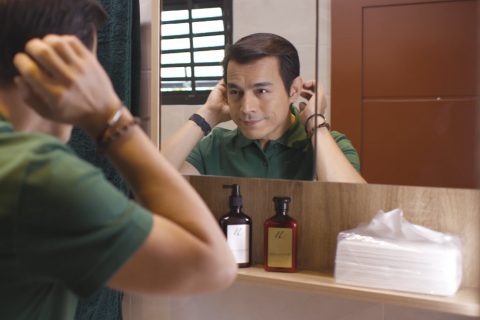 OVERTHINKING MAY LEAD TO HAIR LOSS?
It is normal that you think and plan about your everyday chores, errands and work. That is part of the adult life, but you must take into consideration that there is a big difference between healthy thinking and overthinking especially in the current situation where the COVID-19 scourge has completely changed our daily normal routine.
Healthy thinking includes how you think to function well on the things that you do, how you choose your clothes, basically all the things that you do on a normal basis. But, have you ever encountered that you ponder on a problem or situation that has a very simple solution, and yet you make things more complicated? You must be overthinking things.
But did you know that too much overthinking may lead to excessive hair loss? Overthinking is often associated with anxiety. You know that anxiety triggers bad chemical reactions on your body and one of these is excessive hair loss. Hair loss could be a serious condition and definitely affect how you feel and your overall confidence.
According to NOVUHAIR's Leadership Coach Mayor Francisco "Isko Moreno" Domagoso, "Life itself is complicated. Don't make it more complicated. Don't expect different results will come to you tomorrow if what you did today is the same as yesterday. You will have the same results. Keep on trying. Keep on moving. We have value in this world." Mayor Domagoso encourages us to evolve and become better versions of ourselves. But this should start from within. "You have to believe in yourself because you've got nothing to lose." he added.
You should try loosen up, watch some "feel good" online movies on Netflix or YouTube and take a break. Reduce the frequency of watching saddening COVID-19 news and updates. The current temporary quarantine allows us to stay at home and spend more time with our families. Enjoy the company of each other while staying at home. This "staycation" may help lessen your overthinking problem.
On the other note, nature has the answer to address your hair-related problems especially hair loss you've got from overthinking. NOVUHAIR® Topical Scalp Lotion's 19 natural ingredients and essential oils help prevent and reduce hair loss. Now is the opportune time to experience nature's pampering at the convenience of your own home. Find out more at visit www.novuhair.com.
#NothingToLoseNovuhair #ChooseNatural #NovuhairCares