Baldness is a common (and in some cases, expected) and alarming concern among men. However, this does not make it any less distressing for them. Similar to women, hair plays an important role in the physical and psychological health of men. An evident receding hairline and obvious loss of hair at the crown can significantly blow off a man's self-esteem.

Image Source: medicalnewstoday.com
Interestingly, statistics show that men are much more prone to hair loss than women, all thanks to testosterone. Male Pattern Hair Loss (MPHL), also known as androgenic alopecia, is the most common type of hair loss in men, affecting as much as 50% of men over 50 at some point in their lives. This condition is hereditary and caused by an androgen called dihydrotestosterone, which normally helps regulate male sex characteristics, including body hair. With androgenic alopecia, dihydrotestosterone levels are too high, damaging the hair follicles and causing hair loss.
The good news?
There are plenty of hair loss or alopecia treatment options available, even at home. Several home remedies for hair loss in the Philippines contain ingredients that are known to help slow down hair fall and aid in stimulating hair growth for men. These are:

Panax ginseng – One of the most popular home remedies for hair fall in Asia, Panax ginseng helps improve blood flow, boost the immune system and counter the hair fall effects from too much testosterone. It is also linked to increase Dermal Papilla Cells (DPC) that stimulate hair growth.

Indian pennywort – Another effective hair fall remedy is Indian pennywort, also known as Centella asiatica. For hair loss prevention, this medicinal plant works by improving blood circulation and nourishing the hair follicles and scalp. It also combats the effects of environmental aggression, free radicals and oxidation.

Ginger – One of the most easily accessible home remedies for hair loss in the Philippines is ginger. It contains anti-inflammatory properties and circulatory agents that nourish the hair follicles and promote hair growth for men.

Shikakai – Literally means "fruit for hair", Shikakai is a natural hair fall solution that can be used as a shampoo replacement. It also cleanses the scalp, promotes hair growth and prevents dandruff.

Indian gooseberry – Apart from being a baldness cure, Indian gooseberry is rich in nutrients and antioxidants that help strengthen the hair and scalp, and prevent hair pigment loss or graying.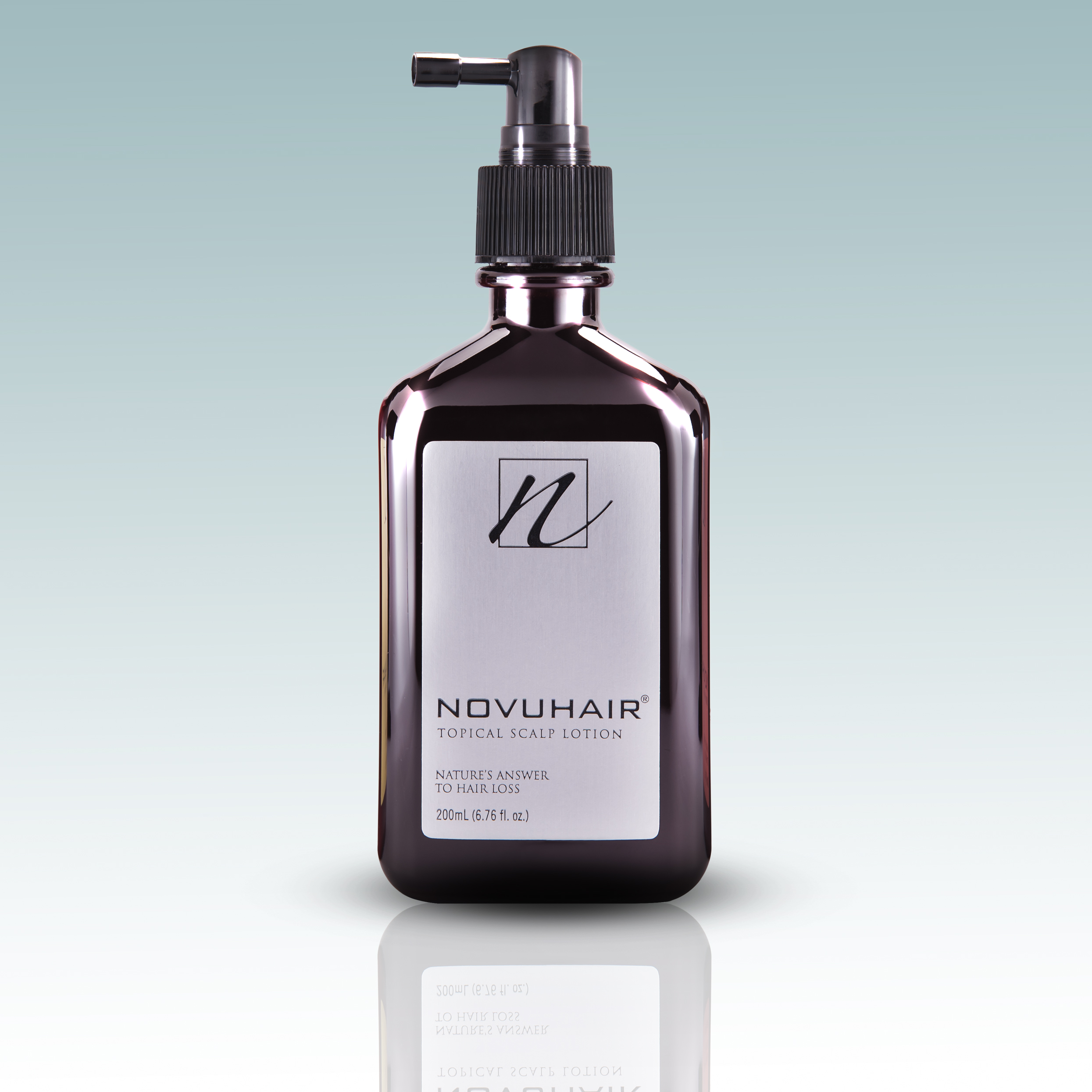 If you're looking for the ultimate hair fall solution that contains all five of these ingredients, then NOVUHAIR® is the right choice for you. NOVUHAIR® is packed with 19 natural ingredients that have been proven to help prevent hair fall and thicken hair. Some of the other natural ingredients include:

Aloe Vera. Not only good for hair loss prevention, Aloe vera repairs dead skin cells on the scalp to prevent itching and dandruff. It can also be used as a replacement for conditioner.

Black pepper. Home remedies for hair loss and hair growth can be easily found in your kitchen as well. NOVUHAIR® contains black pepper that helps improve blood circulation to the scalp and stimulate hair growth for men.

Horseradish leaf. Another of the many home remedies for hair fall and hair growth easy to get is horseradish leaf. It contains a Sulphur compound that helps prolong the hair's growth phase. It also strengthens the hair, prevents hair fall, brittle and graying hair.

Lavender. Another great hair fall remedy is lavender which helps to speed up hair growth, remove dandruff, cleanse and disinfect the scalp, and enhance blood circulation.

Lemongrass. Aside from cleansing the scalp, lemongrass strengthens the hair follicles for hair loss prevention.

Peppermint. Some people use peppermint as a baldness cure because it increases blood circulation, fights off fungi and bacteria, and refreshes the scalp.

Rosemary. As a hair fall remedy, rosemary stimulates cellular generation to improve hair growth and thickness. It can also be used to disinfect the scalp and remove dandruff.

Safflower. The extract of this plant can nourish, soften, hydrate, thicken and condition the hair.

Virgin Coconut Oil (VCO). One of the most popular home remedies for hair fall and other health issues. VCO is good for hair and scalp health, fights off dandruff and other fungal infections, and prevents split ends and hair breakage.

Biotin (Vitamin H). This vitamin plays an important role in hair, skin and nail health. Vitamin H helps to nourish and strengthen the hair.
Unlike other home remedies for hair growth, NOVUHAIR® is filled to the brim with active and natural ingredients to help speed up hair growth and prevent hair loss. Each product is formulated with the modern man in mind, but most especially for our hardworking fathers. Like our wonder-women moms, our dads are real-life heroes, always giving their all to love and provide for their families. And like Manila City Mayor Isko Moreno who gives his best for his family, city and country, our dads also deserve the very best.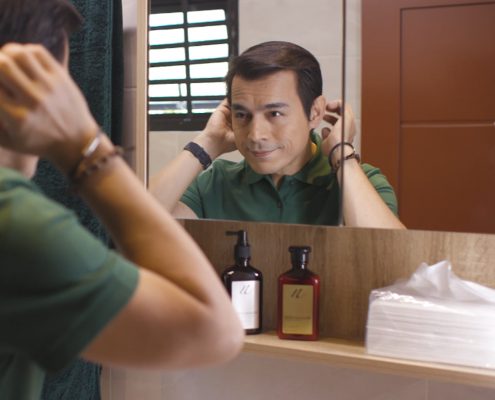 Show your love and deepest gratitude to your hero dad this Father's Day with NOVUHAIR®. This June 21, why not surprise him with breakfast in bed or a delicious dinner, or maybe volunteer to wash his car? Or simply just spend the whole day with your dad at home! Whatever you plan to do, you can make the day extra sweet and special by gifting your dad the NOVUHAIR® VIP Promo Kit.

Image Source: parenting.com
NOVUHAIR® VIP Promo Kit is a VIP hair loss treatment for the ultimate VIP. It is clinically proven to safely and naturally help restore the crowning glory of men, giving them that extra boost of confidence they need for the day, and every day.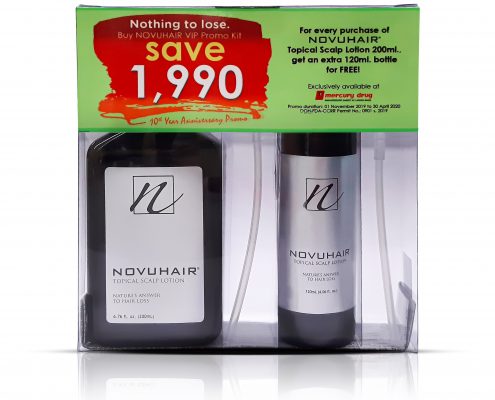 Shop online?
Get started with NOVUHAIR® products at