At 70: TF celebrates the gift of full head of hair
Beauty icon Fanny Serrano is celebrating his 70th birth anniversary. Yes, you read it right. What's not right is his youthful appearance that makes people still wonder how he's been able to maintain such a young look despite his senior age.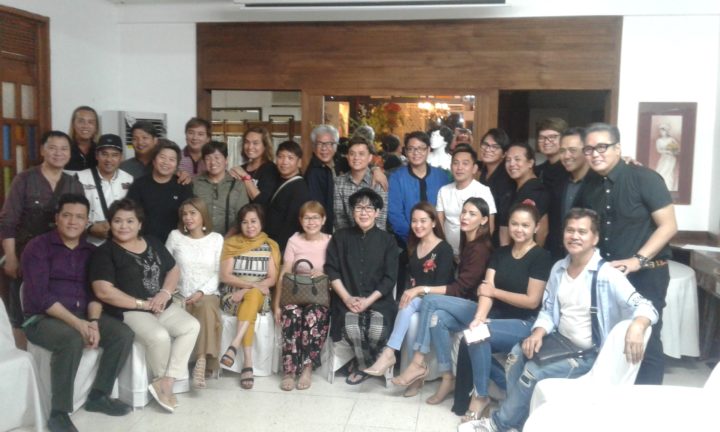 Well, it's not unknown to the many that he's been an avid user of a natural breakthrough product called NOVUHAIR. This he chanced upon his search for a permanent solution to ditch that wig he used to cover his bald spot during the time when he had to deal with a devastating hair loss problem.
TF, as he is fondly called by his friends and known in the tinsel world, remembers how it was at his low during this "fall" season of his life. He recalls having had to experience the shame and social stigma of this condition.
Even though he tried almost all the hair growing products available in the market, he ended up with the same failing results. The feeling of helplessness to do nothing of his dilemma while he's at the peak of his career back then was like a hopeless case scenario he couldn't imagine he had gone through.
With his faith in God, the "nature's answer to hair loss" that came his way was an answered prayer. Holding on to this last ace for his battle, he undoubtedly tried it. Religiously, the hair expert used it twice a day by lathering it onto his scalp after taking a bath or rinsing his mane.
Voila! TF finally got his hair back. Not only that. He, eventually, regained the self-esteem he lost after decades of hiding his baldness—thanks to NOVUHAIR'S unique formulation of 19 natural sources.
These include panax ginseng, ginger, safflower, pennywort and gooseberry, as well as the essential oils of rosemary, lavender, peppermint, lemongrass, and virgin coconut oil. Such ingredients aid in improving blood circulation to the scalp and increasing nutrition to hair follicles. As a result, your scalp is free from toxins and dandruff, mane growth is stimulated, while excessive hair fall is treated.
Still fabulous at 70, TF still holds on to NOVUHAIR for the maintenance of his healthy locks. He, likewise, shares the blessing of a full head of hair by recommending this product made by nature and backed by Science to everyone.
For more details about NOVUHAIR and exciting freebies, visit https://www.lazada.com.ph/novuhair-3-in-1-pack-plus-free-1-box-novuskin-lift-with-30-anti-aging-tablets-78553551.html
#Choosenatural #Novuhair #YouRaiseMeUp #NovuhairCares