September marks the month-long commemoration of alopecia areata awareness worldwide. Leading this year's celebration in the country is Alopecia Philippines, a group founded by singer and songwriter Abby Asistio in 2012.
Abby is no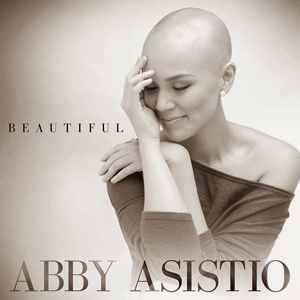 stranger to alopecia, having been diagnosed with alopecia areata since she was four years old. Alopecia areata is described as an auto-immune disorder that results in partial or total loss of hair on the head and other parts of the body. Abby's decision to come out in public with her condition was a major turning point in her life. "It was a very big step for me. And I was amazed at the response I got from both my friends and random people who said my story had touched and inspired them," Abby reveals after talking about her condition on national TV back in 2008.
Fast forward to September 2012, Abby decided to start an online campaign in time with Alopecia Awareness Month by inviting family and friends to pose with the double "A" (inverted "V") sign using their fingers on the photo sharing site, Instagram. It quickly caught on and Abby was overwhelmed by the response from netizens, with over a thousand photo contributions to date.
This paved the way for the beginnings of Alopecia Philippines. It aims to raise awareness about alopecia and correct common misconceptions and perceptions about it, provide encouragement to people afflicted with it, and create an online support community for them. Inspired by Abby's honesty and courage, men and women, kids and teens from different walks of life began sharing their own stories and struggles living with alopecia. What started out as a group of ten is now more than 100 members strong and its Facebook page – Alopecia Areata Awareness, draws followers from all over the world.
The group regularly organizes information drives about alopecia through different platforms– benefit concerts, symposia, and multimedia testimonials, among others. But the most creative and inspired initiative so far is the group's pictorial capturing selected members in all their bald and beautiful glory. It has earned raves and waves of admiration in and out of social media for their confidence and pride in embracing their life with alopecia.