Centella asiatica, commonly known as the Gotu Kola or Indian Pennywort, is a medicinal plant used in Asia and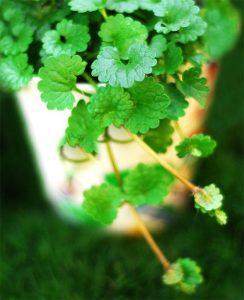 India for various kinds of ailments, from nervous disorders t o aging to common bacterial and viral infections, among others. It grows best in swampy and other wet areas.
The ancient Chinese and Indians swear by the Centella asiatica's efficacy as an herbal medicine and have been using the plant for centuries. One of the touted benefits from this small herb is reversing the effects of hair loss. A study cited in an article on Livestrong.com concludes that extract from the Centella asiatica significantly improves hair length and volume.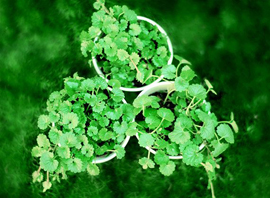 The Centella asiatica acts as a fortifying agent that nourishes the hair follicles and scalp and priming it for a healthy hair growth. It helps in improving blood circulation, allowing the proper flow of oxygen and nutrients to the scalp.
Enjoy the hair growth benefits of Centella asiatica in a bottle of Novuhair, nature's answer to hair loss. Together with other ingredients all derived from nature, Novuhair gives you strong, shiny, and healthy hair the safe and effective way.
---
Sources:
•https://www.livestrong.com/article/485801-gotu-kola-for-hair-loss/
•https://www.stylecraze.com/articles/amazing-benefits-of-gotu-kola-for-skin-hair-and-health/