What is alopecia?
Alopecia is a medical term which refers to hair loss or baldness. It is not just a physical affliction but a medical condition which induces emotional discomfort to both men and women.
Hair loss in women is distressing since it has always been considered a symbol of femininity.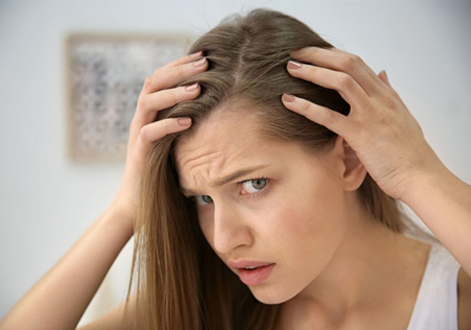 Image Source: www.endocrineweb.com
What are the symptoms of alopecia?
Hair loss is generally characterized by the gradual thinning of the hair, starting from the part line, and excessive shedding of hair, usually noticeable while combing or washing the hair. Losing about 50 to 100 hair strands per day is considered normal while anything more than that is alarming.
How does alopecia affect women's self-esteem and self-confidence?
For most women, the hair is the literal crowning glory. A full head of healthy hair provides a good look and feel, suitable accessory in whatever fashion or style and extra boost of self-esteem and self-confidence to keep going throughout the day.
On the contrary, the severe effects of hair loss may lead into anxiety and depression which may knock down some women. Fortunately, other women have stayed positive and continued seeking for alopecia treatment and baldness cures in the Philippines, from home remedies for hair growth to hair regrowth procedures.
While alarming and unappealing, hair loss is not life-threatening. Apart from hair loss treatments, new hairstyles and hair pieces temporarily help conceal the spots while continuously searching for the effective alopecia cure or waiting for the results to take effect.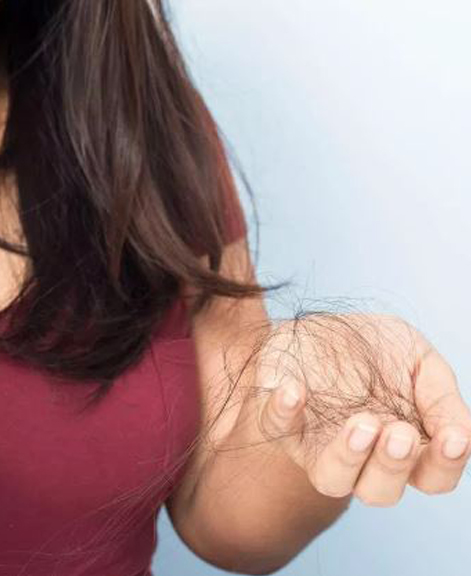 Image source: www.healthline.com
What causes alopecia?
Here are some of the causes of alopecia:
Genetics. Around 20-30% of people afflicted with hair loss have immediate family members who are also diagnosed with the condition.
Chemicals. Some hair treatments contain harsh chemicals that damage the hair follicles and impede hair regrowth. This is also true for certain hair loss remedies and alopecia cures formulated with harmful synthetic ingredients that lead to hair loss.
Medications. Similarly, medicines that are given to treat cancer, arthritis and heart issues pose side effects that lead to hair loss.
What are the common types of alopecia experienced by women?
There are different types of alopecia that affect women such as:
Androgenetic alopecia (Female Pattern Hair Loss) – hair loss inherited through the genes manifested by thinning hair
Telogen effluvium – temporary form of hair loss caused by nutritional deficiencies, underlying endocrinal conditions, stress or certain drugs
Traction alopecia – gradual hair loss caused by pulling or tight hairstyles
Alopecia areata – autoimmune condition which results to unpredictable coin-like bald patches on the scalp or total absence of hair in certain parts of the body
What are the treatment options for alopecia?
Still searching for the alopecia treatment in the Philippines or best hair loss treatment in the Philippines? There are 2 options – natural-based or chemical-based alopecia treatments and home remedies for hair growth available.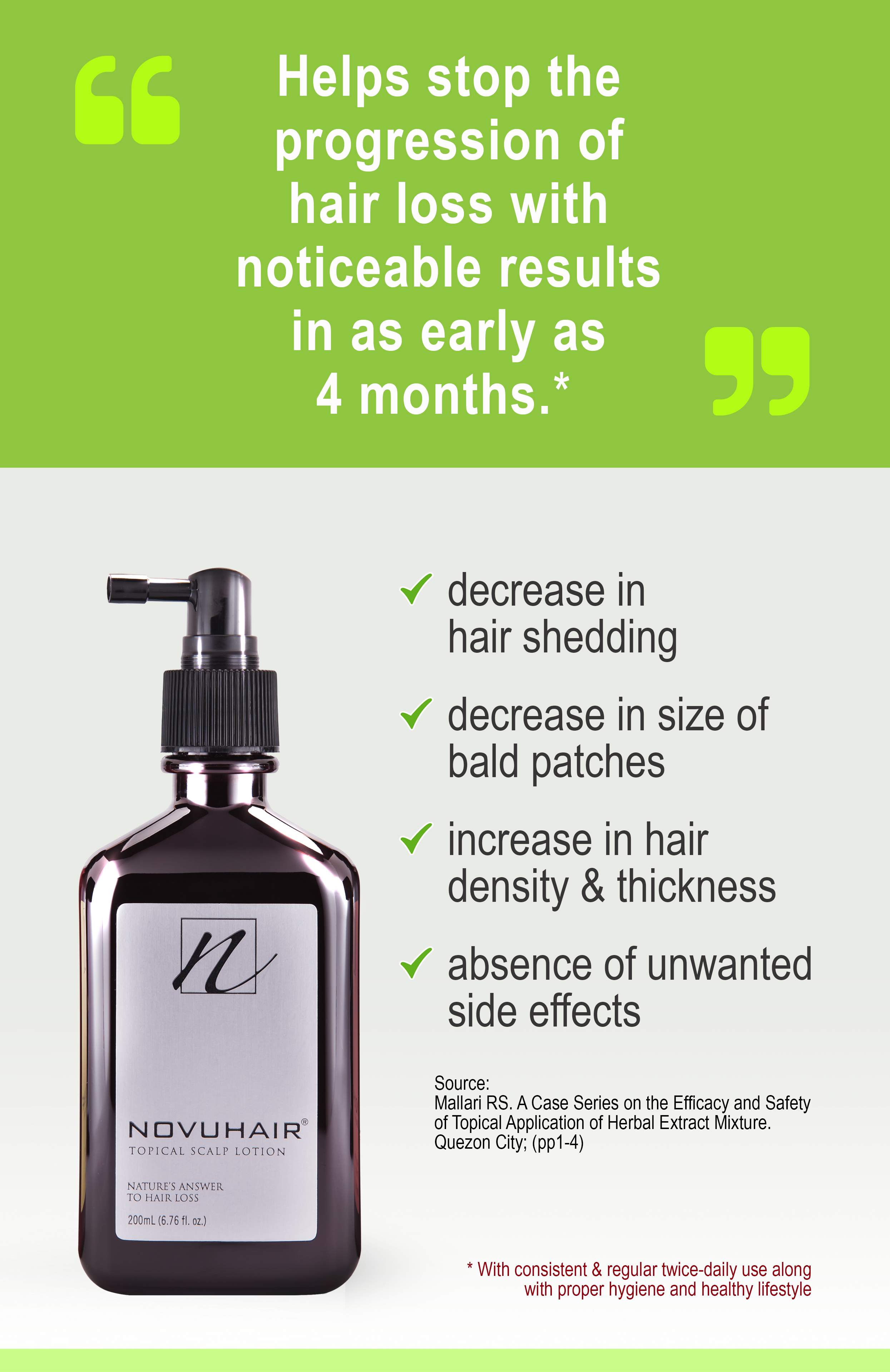 NOVUHAIR® Topical Scalp Lotion is a safe and effective natural-based hair loss treatment which helps promote hair regrowth compared to chemical-based synthetic drugs and home remedies for hair growth, promoted to cure baldness, alopecia areata treatment, telogen effluvium treatment and other hair loss remedies that come with several undesirable adverse effects.
NOVUHAIR® Topical Scalp Lotion is clinically proven to help decrease excessive hair shedding, decrease the size of bald patches and increase hair density and thickness without the unwanted side effects present among other home remedies for hair fall and regrowth. Formulated with 19 natural ingredients, NOVUHAIR® is the clear-cut choice in hair loss prevention and maintenance.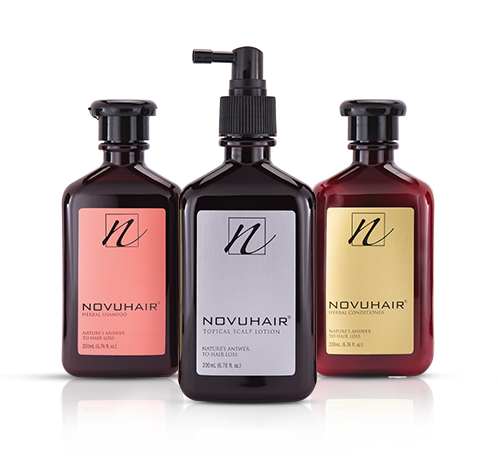 Complement the use of NOVUHAIR® Topical Scalp Lotion with NOVUHAIR® Herbal Shampoo to keep hair smooth and shiny, and NOVUHAIR® Herbal Conditioner to help lock in moisture and prevent dry, frizzy hair.
Unlike other home remedies for hair fall and regrowth, NOVUHAIR® Topical Scalp Lotion's natural ingredients exhibit antibacterial, antifungal and anti-inflammatory properties that may help relieve dandruff and itchiness.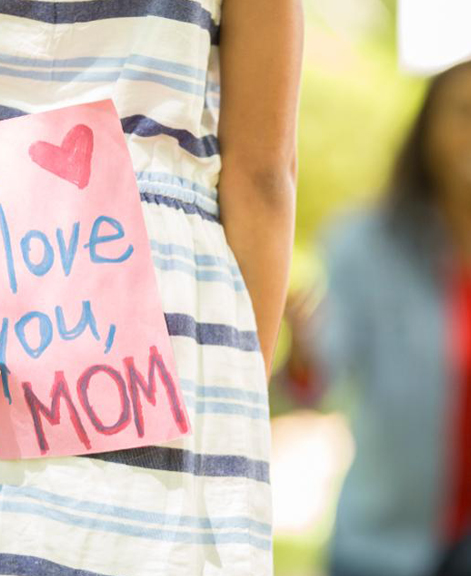 Image Source: www.forbes.com
With both beauty and health benefits, NOVUHAIR® products are the ideal choice for hair loss remedies for women, especially moms. Why settle for non-FDA certified and untested home remedies for hair fall and regrowth?
Experience nature's makeover at home.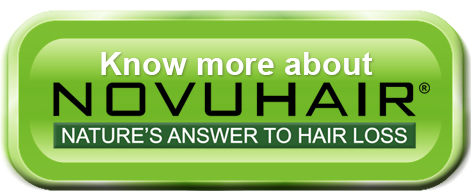 Learn more about this promo offer at https://bit.ly/3esWWaY
Like us on Facebook @NovuhairOfficial