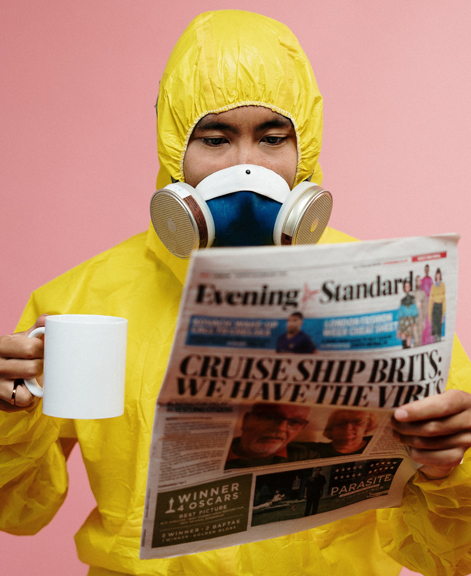 The ongoing pandemic crisis has had everyone tearing their hair out—for some maybe literally, but definitely unintentional. The uncertainties have truly taken a devastating toll to the nation, but have also brought out the resilience and heroism among Pinoys, especially the working men and women.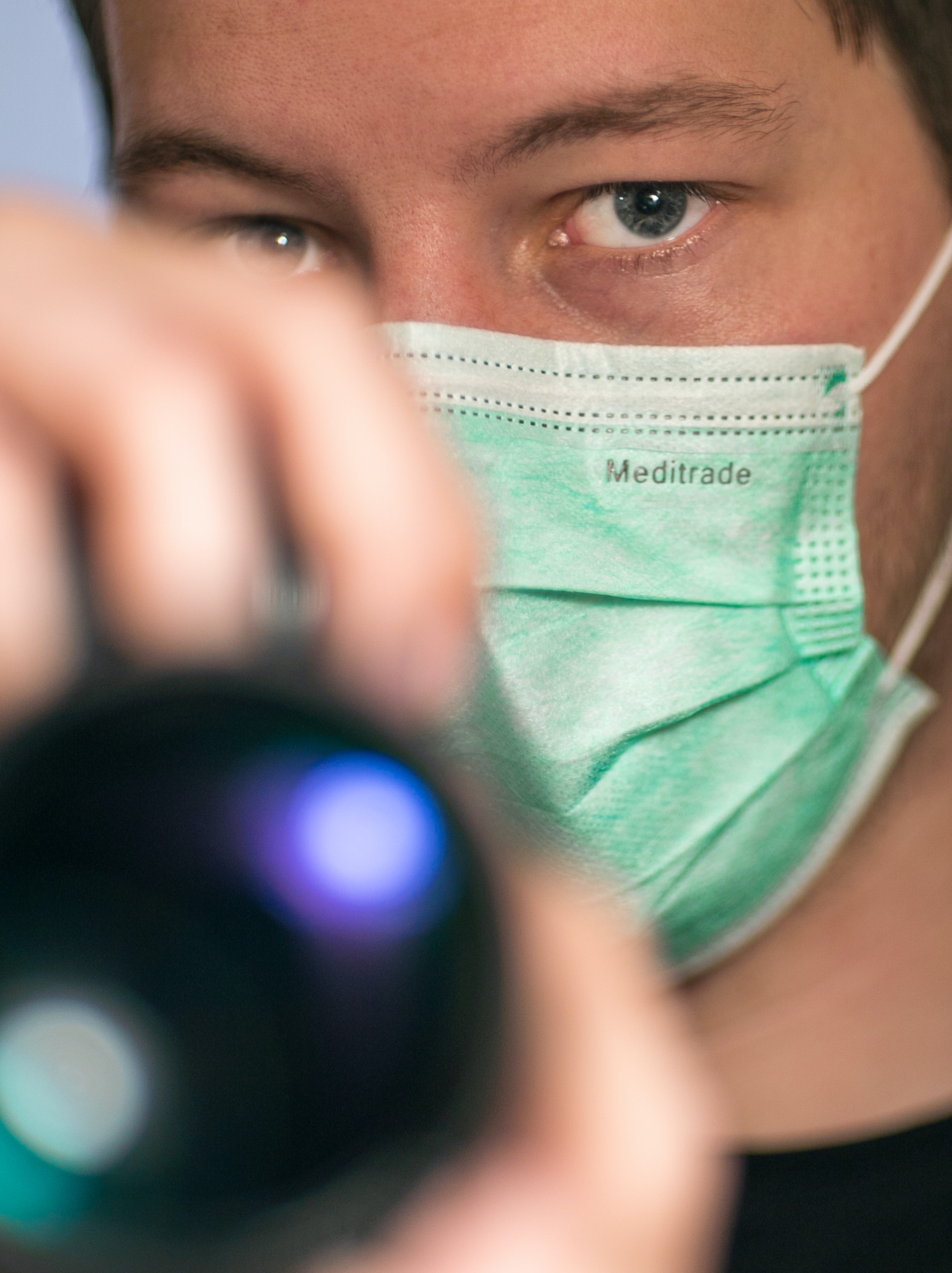 With or without this crisis, providing for one's family is a tough job. Such daily demands can be damaging to one's health, even to the hair.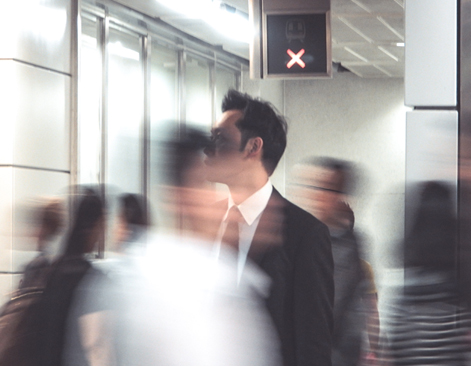 Stress and fatigue can cause thinning hair and eventually lead to hair loss. Men have to deal with male pattern baldness caused by unmodifiable factors like age and genetics.
The factors leading to male pattern baldness vary from one person to another, but commonly include: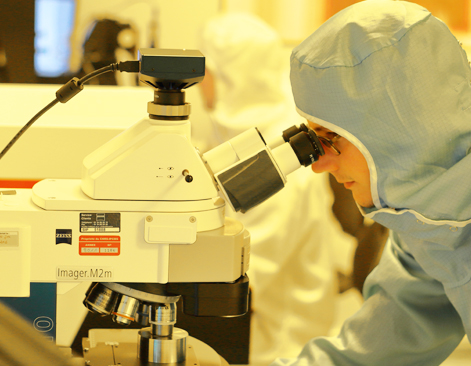 Genetics – Up to 95% of men suffering from thinning or receding hairline can blame the condition on genes inherited from their parents. The primary gene associated with baldness is an androgen receptor gene found in a man's X chromosome, which is inherited from his mother. However, studies show that men who have bald fathers are at a higher risk of becoming bald as well than men who don't.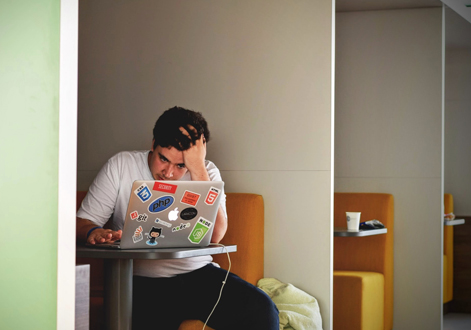 Stress – Some cases of hair loss are caused by extreme stress, which can stop hair follicles from producing new hair strands. While these hair follicles are in resting phase, the current hairs are prone to breakage and hair fall from simple activities like combing and washing.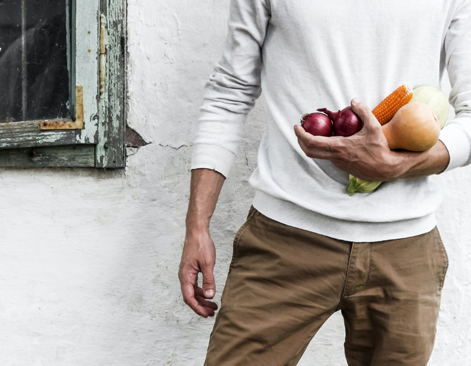 Diet – The food you eat dictates how your body functions. Lack of protein and vitamin D in the diet can prevent hair follicles from growing and linked with alopecia areata. This is why vitamin D is a common ingredient found in most alopecia cures.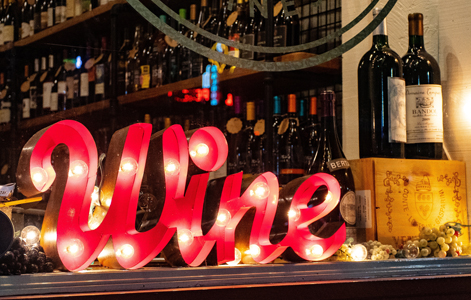 Smoking and alcohol – Alcohol can interfere with the body's absorption of nutrients vital to hair growth for men. Smoking can damage hair follicles which may lead to brittle hair, premature graying and hair loss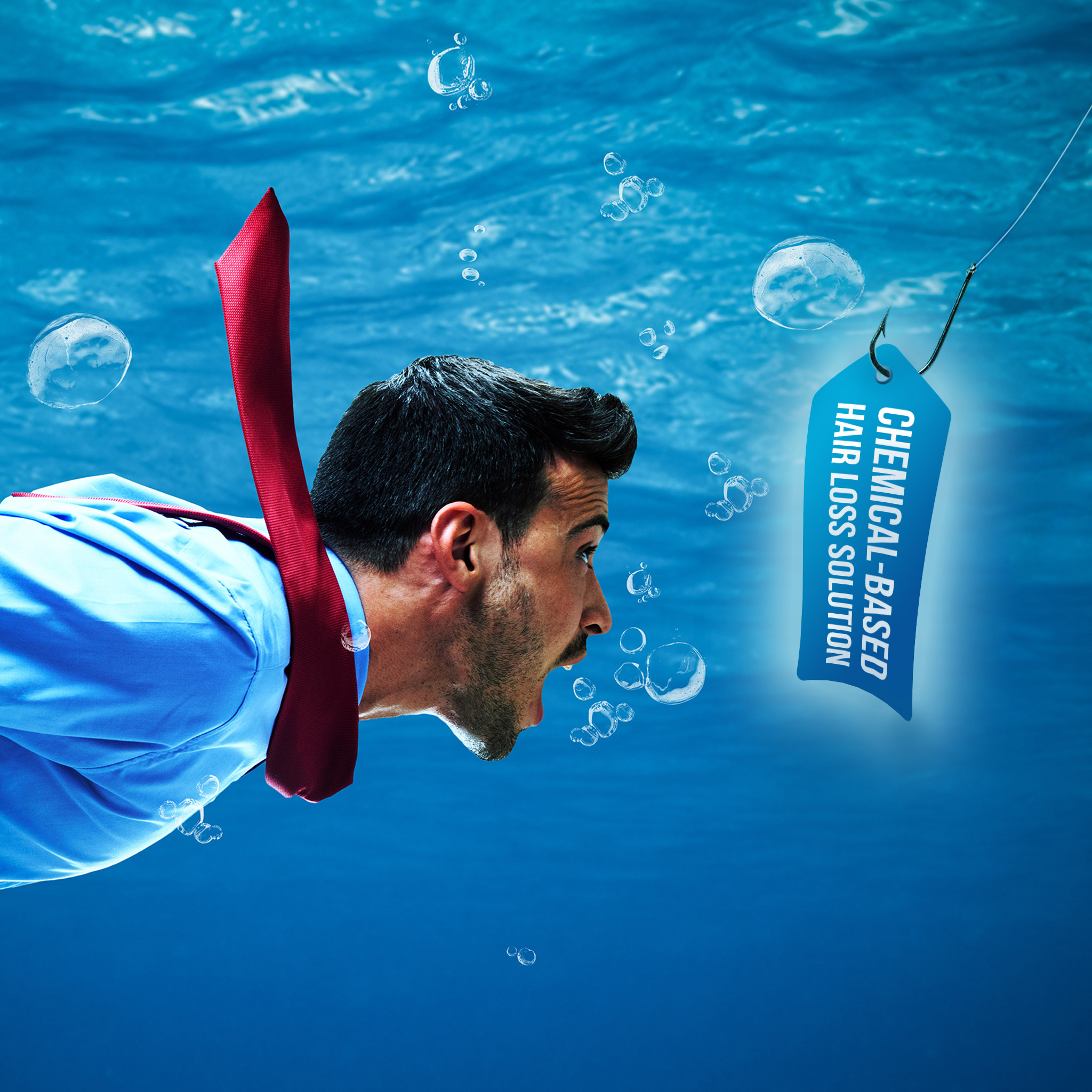 Chemical products – Chemicals that are applied on the hair during treatments like coloring, perming or rebonding can damage the hair follicles and cause hair to fall out. As an alternative, you can use natural and chemical-free treatments that are specifically formulated for hair loss prevention.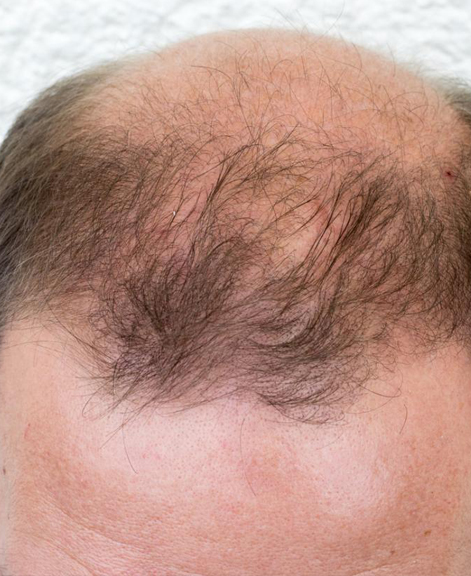 Image Source: medicalnewstoday.com
Despite these factors, there are plenty of home remedies for hair fall and regrowth in the Philippines available. There are also practical ways to strengthen the hair naturally.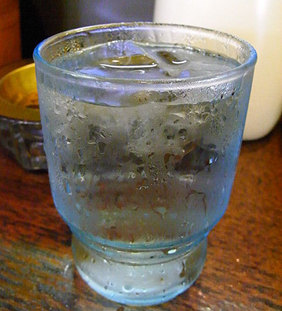 Drink the right amount of water. One of the simplest hair fall solutions is to keep yourself well-hydrated. A single strand of hair is composed of one-fourth water. Drinking sufficient amounts of water every day nourish the scalp and prevent brittle hair and split ends.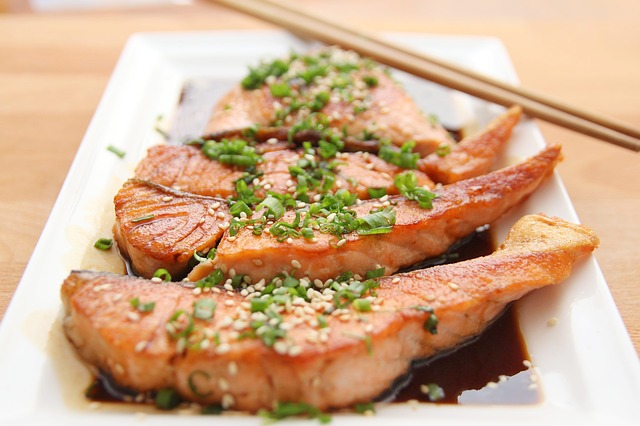 Adopt a healthy, balanced diet. Another foolproof hair remedy for male pattern baldness is to ensure that you are eating food that help nourish the scalp and hair. Make sure to include food rich in protein, omega-3 acid, iron, and vitamins D and B7, all of which lead to strong and shiny hair. These include eggs, spinach, nuts, chicken, fish and dairy products.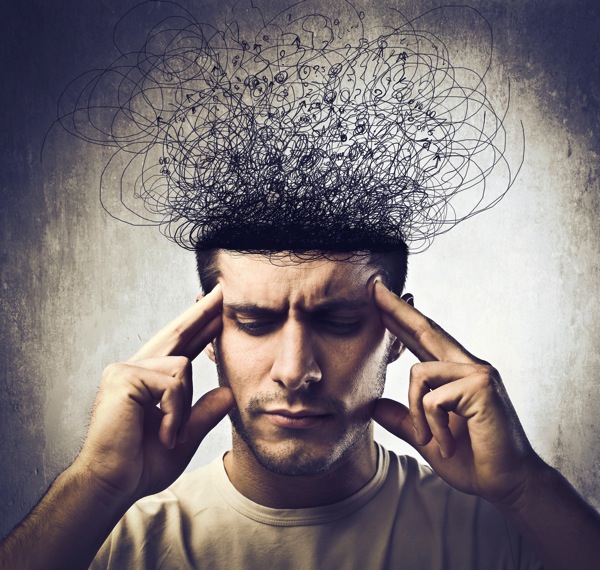 Try common home remedies for hair fall and regrowth. Avoid excessive styling or towel-drying hair though the effectiveness and results will vary.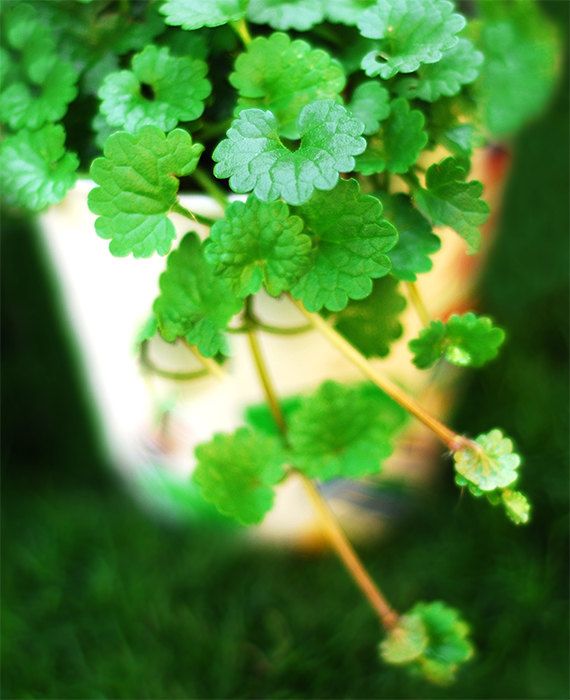 Use natural-based products. Instead of using chemical-laden baldness cures or untried, DIY home remedies for hair fall and regrowth, why not opt for natural products proven clinically safe and effective in dealing with hair loss?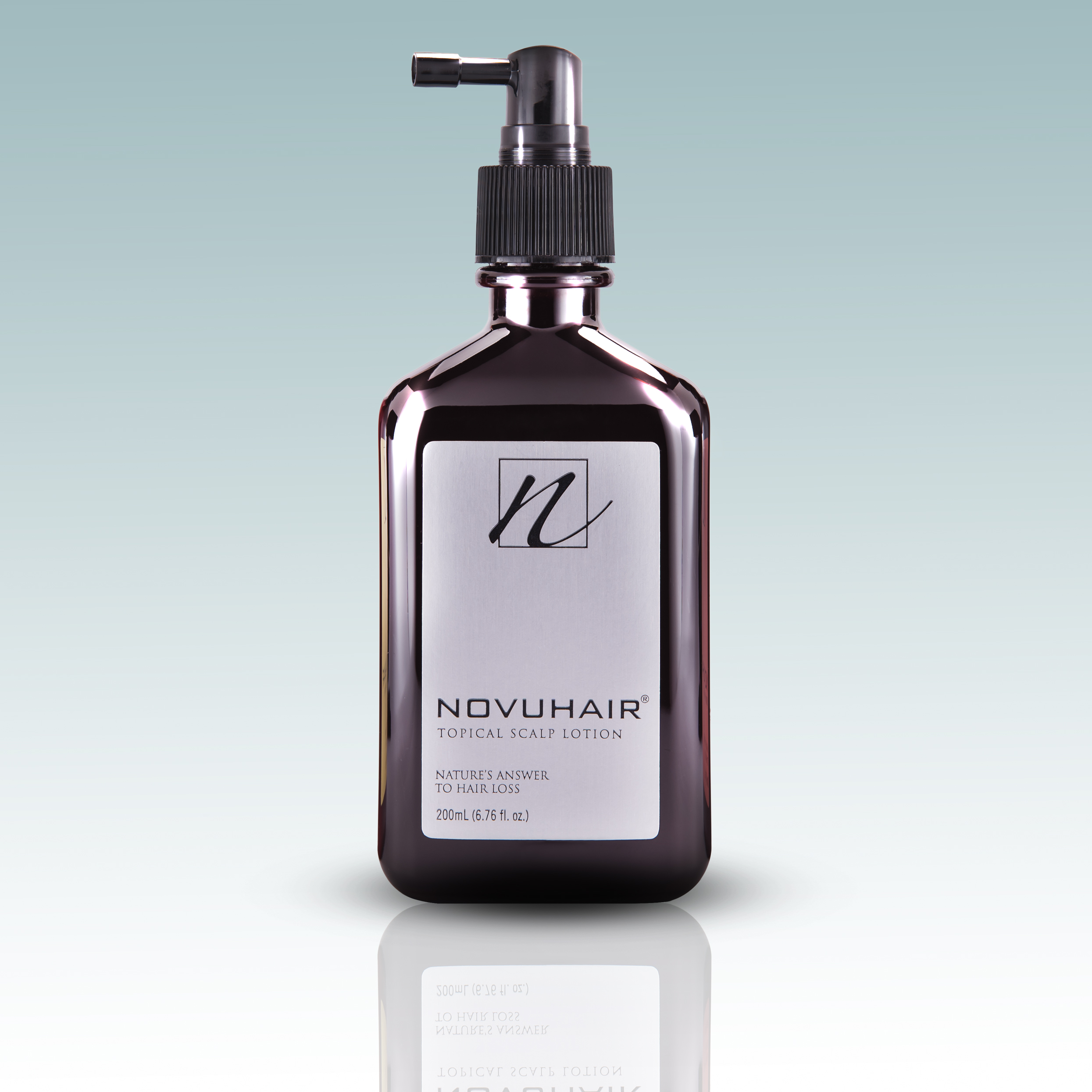 Considered as the best hair growth and hair fall solution in the Philippines, NOVUHAIR® is nature's own hair fall remedy, featuring a combination of 19 different essential oils, herbal extracts and co-factor nutrients known to help reduce hair loss and promote quicker hair growth for men and women.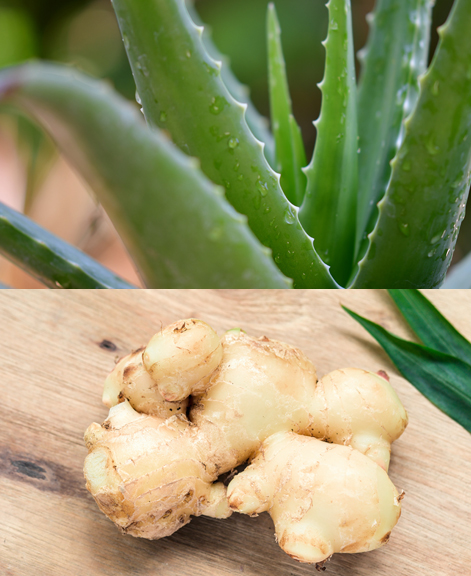 Unlike home remedies for hair loss, NOVUHAIR® is FDA-certified and clinically proven safe.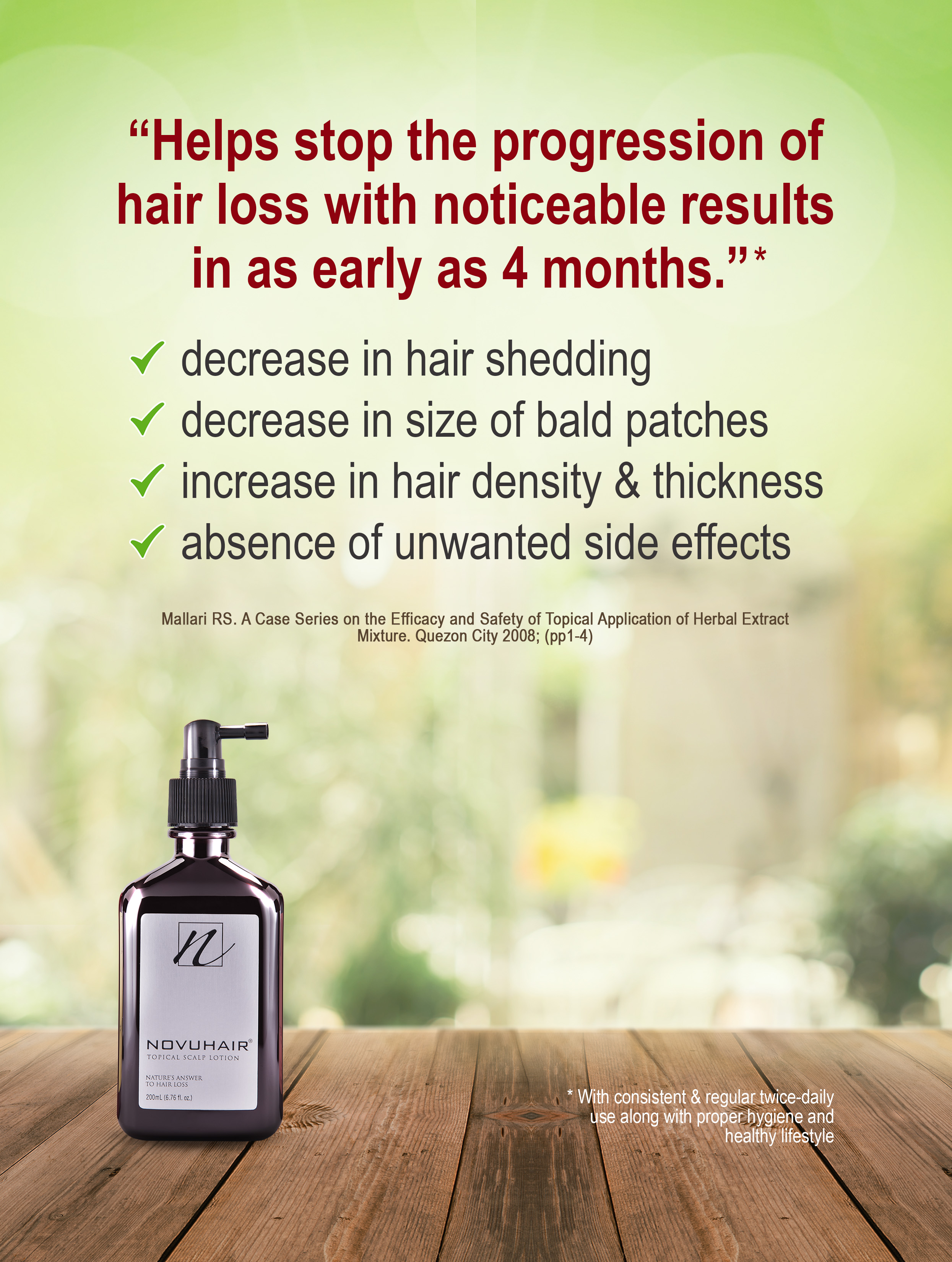 No wonder those who are searching for an effective hair growth for men consider NOVUHAIR® as the clear-cut choice.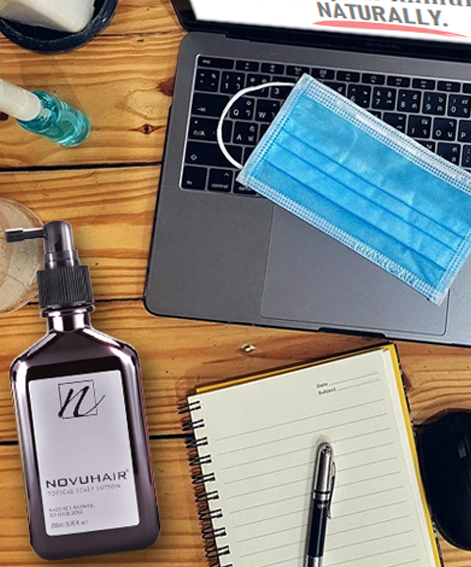 NOVUHAIR® is the VIP hair fall solution for the ultimate VIP in your life. Let's show our love and support to our modern-day, real-life heroes, more so during this multi-titled community quarantine.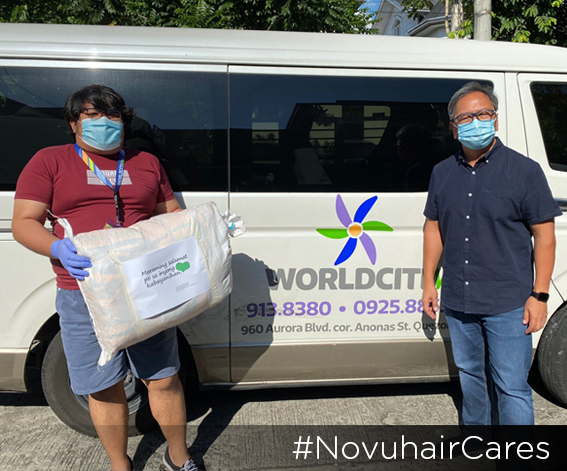 Working dads, especially the medical frontliners, frequently exposed to the dangers of the virus, continue to show what heroism is all about.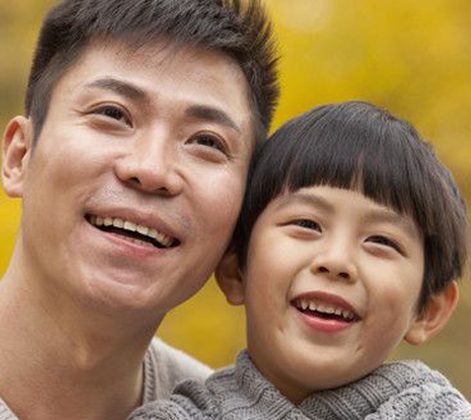 Image Source: pinterest.com
To support the medical frontliners, NOVUHAIR® donated personal protective equipment (PPE) to medical partners and institutions to help our modern-day heroes.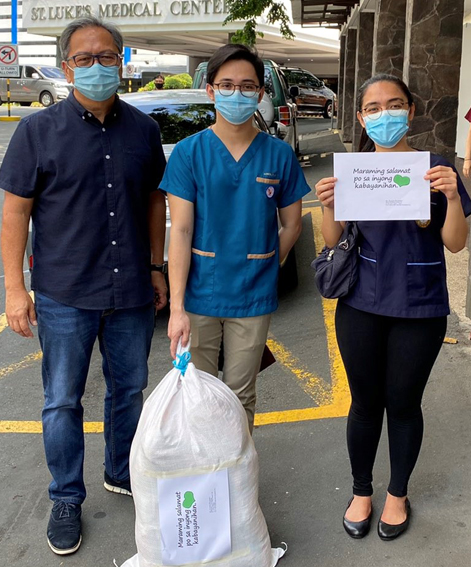 Whether your dad is a medical frontliner or working in a different field, make his day extra special. Let him feel that he is a real VIP with the NOVUHAIR® VIP Promo Kit.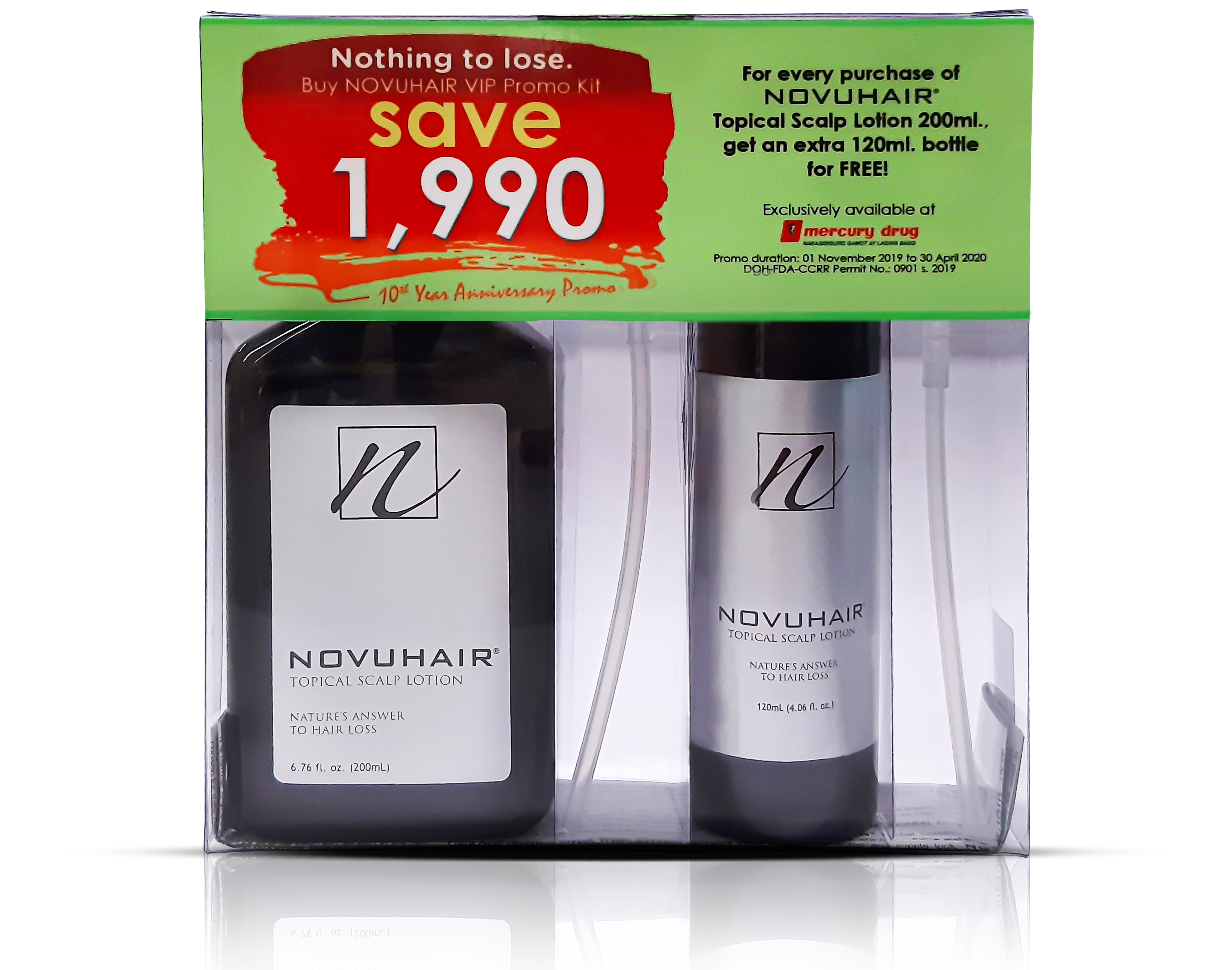 Known as the best hair fall remedy in the Philippines, the NOVUHAIR® VIP Promo Kit is packed with the NOVUHAIR® Topical Scalp Lotion (200mL) plus an extra 120mL which can last for about 6 months.