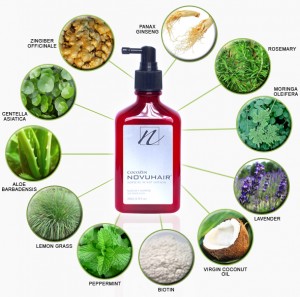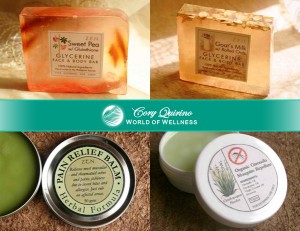 Healthy hair is always sexy. Help prevent bald spots and hair loss with this natural cashcashpinoy.com deal only P2,800 instead of P5,600 for a Novuhair Topical Scalp Lotion PLUS P2,800 worth of head-to-toe beauty products from Cory Quirino World of Wellness. FREE NATIONWIDE DELIVERY!
ABOUT THE DEAL
Novuhair is a topical scalp lotion with a unique combination of natural herbal extracts, essential oils and co-factor nutrients that have been proven and used for centuries to cure hair problems and specifically chosen for their hair growing properties. Novuhair penetrates to rejuvenate the hair follicles, provides optimum nutrition to combat hair loss and thinning of hair and improves the blood circulation in the scalp which contributes to the stimulation of hair growth.
Each FREE promo pack comes with P2,800 worth of CQ WOW products. Here are some of the products that may be included in the pack:
Zen Massage Oil, Zen Buttocks Massage Cream, Solid Virgin Coconut Oil, Zen Epsom Salt Body Scrub & Detoxifier, Zen Fresh Lemon Herbal Rub, Zen Kiwi Herbal Rub, Zen Soap, Zen Natural Hand Soap, Zen Eye Cream, Zen Glutathione Face and Body, Zen Foaming Facial Wash, Zen Skin Repair & Nourishment Cream, Zen Stay Alert Coffee-Mint, Zen Breathe Easy, Zen Bio Enzyme, Zen Organic Citronella Mosquito Repellant Balm, Zen Lip Balm, Zen Lifesaver Balm, Zen Herbal Sanitizing Mist, Zen Foot Lotion, Zen Cracked Heels.
Cory Quirino World of Wellness stores offer products personally chosen by Cory Quirino, such as Novuhair. It's nature's answer to hair loss that meets her personal standards of excellence and embodies the store's tagline "Celebrate Life the Natural Way." For more information, visit www.novuhair.com.
Celebrate life this summer season and pamper yourself from head to toe, the natural way. Experience the natural, effective and safe hair care treatment that Novuhair offers while enjoying natural rejuvenation from CQ WOW health and beauty products!
*Each promo pack contains pre-selected items and is limited to availability of products.
– Delivery will start on June 1, 2012 to June 8, 2012
– Provide a shipping address upon checkout for Free Delivery
– Pick-Up available from June 1, 2012 to June 14, 2012
– Pick-Up at CashCashPinoy office, Mondays to Fridays during office hours (10AM to 5PM).
Check www.cashcashpinoy.com for more information.
Promo will last for 3 weeks only.