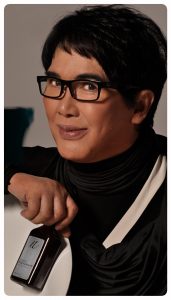 In a time of quick and easy vacation getaways and ever-accessible solutions and remedies to our beauty concerns, many have yet to understand the need for effortless solutions to managing hair loss. The exception would be Novuhair Topical Scalp Lotion, which manages your scalp in two ways: Effectively remedying hair fall, and doing so in an accessible, convenient manner.
Made of ingredients as pure as only nature could provide, such as moringa oleifera, panax ginseng, aloe, ginger, centella asiatica, phyllantus emblica, biotin, and the essential oils of rosemary, lavender, peppermint, lemon grass, and virgin coconut, Novuhair Topical Scalp Lotion helps improve blood circulation to the scalp and increase nutrition to hair follicles, such that the scalp is detoxified, dandruff is eliminated, and hair growth is stimulated while excessive hair fall, remedied.
Tried and tested by beauty icon and hair care expert Fanny Serrano himself, Novuhair is undoubtedly today's most effective answer to hair loss.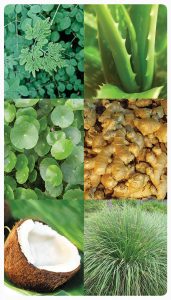 Having experienced a terrible bout of hair loss during which he had to go as far as getting a wig made to cover a portion of his scalp, Fanny perfectly understands the kind of anxiety victims of excessive hair loss go through. Like them, he's resorted to trying one self-proclaimed solution after another: From ingestible supplements to herbal, topical creams and shampoos, as well as "special" medicines purchased abroad. His search, which coursed through months, yielded nothing close to a solution. In the end, Fanny was no less at a loss for ideas than he was at the beginning.
His chance with Novuhair Topical Scalp Lotion came on a day dressed as any other ordinary day. Fanny thought he'd already lost all the time he could in search for a hair loss remedy; there was nothing more he could lose in trying Novuhair.
And he was right. Indeed with Novuhair, Fanny experienced no such loss, but instead stumbled upon the answer he'd always been looking for – the solution to his problem of excessive hair loss.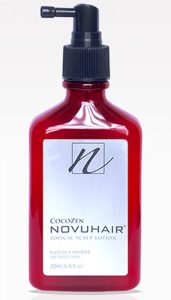 Moreover, it was only perfect that it came in a humble, 200mL bottle that demanded no more than applying it twice a day by massaging it onto your scalp after taking a bath or rinsing your hair. In discovering Novuhair Topical Scalp Lotion, Fanny not only found the perfect, effective solution to hair loss, he'd also found the most convenient, accessible one.
Such was the perfect discovery in a time of quick and easy getaways and ever-accessible remedies to beauty concerns.
Novuhair is available at all Mercury Drug, Watsons Personal Care Stores, Rose Pharmacy, South Star Drug, Manson Drug, NCCC (Davao and Palawan) and Cory Quirino World of Wellness Stores nationwide, and online on www.regaloservice.com.
Call 413-6570 or 0922-883-0575 and visit www.novuhair.com for more details. Like us on Facebook: Novuhair Official.