Hans Palacios candidly refers to his past life, as he calls his younger years, as the dark ages. It bore no resemblance to his current state of mind and well-being. Physically, he felt like an old man, with so many pains and ache for his age. Until he discovered the wonders of a natural food supplement that claims to protect the body from chronic diseases, among others.
Although hesitant and doubtful at first, he eventually tried it after numerous unsuccessful pain medications. Lo and behold, Hans felt like a new man – the numbing pain and aches were gone and he felt a rush of energy like never before.
Hans was overwhelmed by his experience that he started learning about natural therapies. Being an entrepreneur, he saw the great potential of nature-based products and therapies and started advocating natural health. Natural health is an alternative approach to health care that relies on the healing properties of nature to promote health and wellness of the mind and body.
Now in his late 40s, Hans has become of the country's leading natural health advocates, juggling his advocacy with his roles as a family man and businessman. Five years ago, partly due to work-related stress and some of it genetic, Hans started to notice his receding hair line and thinning hair. While looking for a natural remedy to his hair issue, Hans' friend, wellness guru and columnist Cory Quirino, told him about Novuhair.
Made of herbal ingredients like moringa oleifera, panax ginseng, aloe vera, and essences of rosemary and lavender, among others, Novuhair definitely met Hans' standards. He was even more pleased when, after only two months of continued use, he saw unbelievably great results. His hair was becoming noticeably thicker and fuller, even his barber remarked on it. From then on, Hans has never looked back and continues to use Novuhair to this day.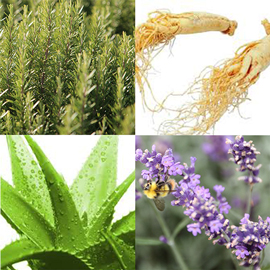 For a natural health advocate like Hans, his crowning glory deserves nothing less than Novuhair, nature's answer to hair loss.
---
Sources:
•https://holisticperson.blogspot.com/2008/03/pxp-food-for-cells-elixir-of-youth.html
•https://www.philstar.com/business-usual/531917/alfa-hfi-counters-deadly-obesity-virus
•https://www.eccentricyethappy.info/2012/02/when-it-comes-to-hair-loss-settle-for-the-simple-and-tested-solution-novuhair-topical-scalp-lotion/