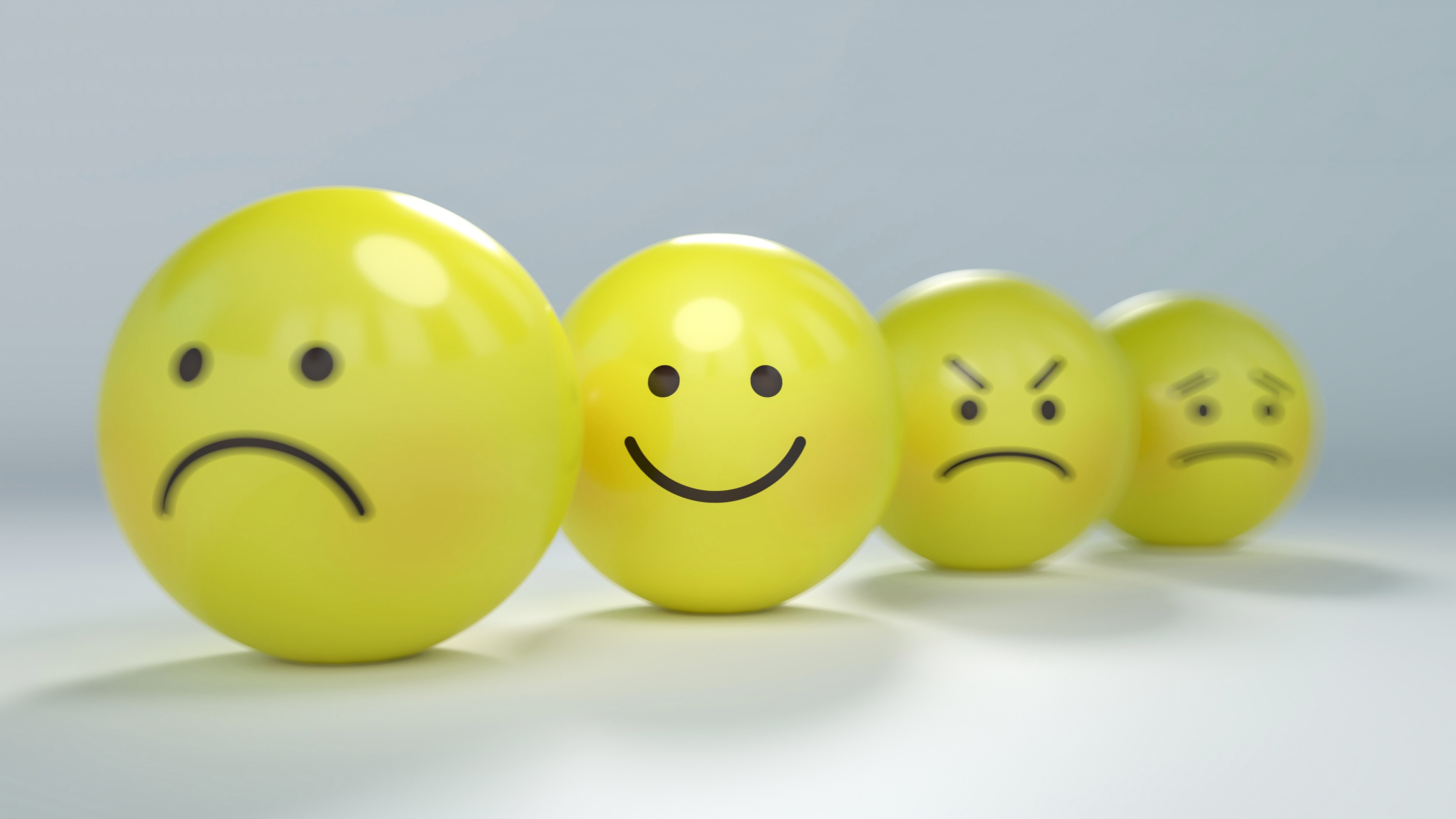 Photo by AbsolutVision
Here's a 30-day tip on how to take care of your mind. Try each tip per day and marvel at the big difference after a month – nothing to lose.
Day 1: Start mingling with the right people. 
These are the ones you enjoy to be with, who love and treasure you, and urge you to improve in healthy and exciting ways. They make you feel more alive, accept you for who you are, and embrace who you want to be unconditionally.
Day 2: Face your problems early on. 
Problems don't define you. It's how you react and recover from them that matters. They won't disappear unless you take action. So it's important to do whatever you can. Take baby steps in the right direction. Inch by inch, for sure, you will go a long way in the long run.
Day 3: Be honest with yourself about everything.
Be truthful to what's right and wrong. Be sincere on what you want to accomplish and who you want to become. Always be honest with every aspect of your life. You can only count on yourself. Soul searching will help you find who really you are. Doing so will make you understand where you are now and how you get there. It will, then, guide you on your next journey.
Day 4: Prioritize your own happiness. 
Your needs do matter. You're kind of destroying yourself if you don't value, take care of, and stick to yourself. Bear in mind that you can look for your own and other's needs. But satisfy first your own necessities before you help those in need of you.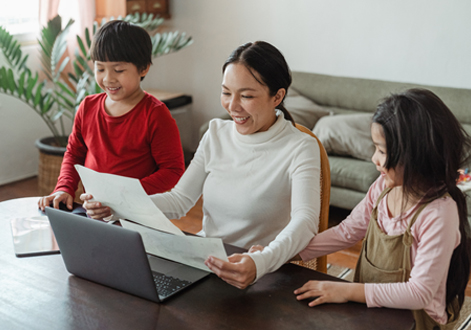 Photo by Ketut Subiyanto
Day 5: Be yourself—genuinely and proudly. 
Don't waste your time imitating others. Simply be yourself. Embrace your individuality. Be the best version of that person you are certain to be on your terms. Just be true to yourself wholeheartedly. Otherwise, take yourself out of it.
Day 6: Live for the moment. 
"Right now" is a miracle of God; the only time that is certain. "Right now" is life. So don't dwell in the past. Stop thinking about the future. Learn to live in the "here and now" and experience life as it happens. Appreciate the world for the beauty that it holds at the moment.
Day 7: Learn from your own mistakes. 
Remember the saying, "To err is human"? It is alright to commit mistakes. After all, this leads to progress. Not failing at any time means you're not trying hard enough nor learning from something. Take risks, stumble, and fall, then rise up and try anew. Push yourself, learn, grow and improve. Always take it to your mind that at the end of every failure is success. You might not know that one of the "mistakes" you are scared to make might just result to your greatest achievement yet.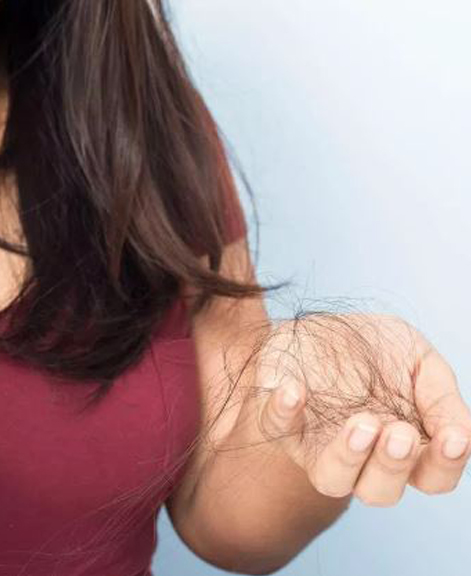 Stress and anxiety may lead temporary excessive hair shedding. If at Day 7 you have noticed this symptom, choose a natural product that may help address this add-on concern.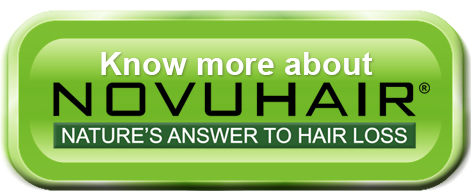 Day 8: Be more polite to yourself. 
Treat yourself right. This treatment sets the standard for others. So you must love who you are for no one else will.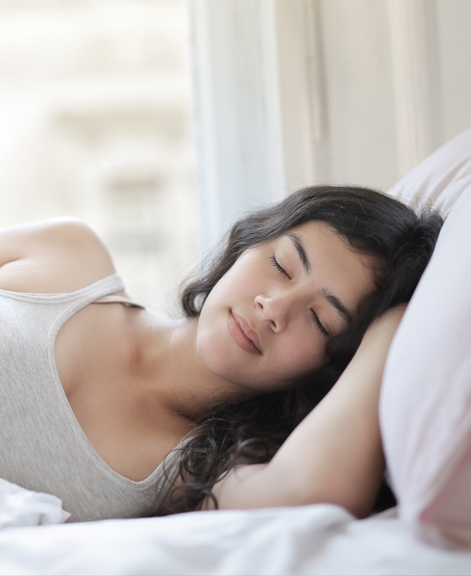 Day 9: Enjoying what you have now. 
Our happiness does not depend on what we have achieved in life. We might not have reached the level that others have done, but that should not be the reason for us not to have that so-called "joie de vivre". It may probably take a while before you get there, and when you reach that point you'll likely think of another destination. All your life, you work out on something you want to accomplish without taking a pause to enjoy the things you already have. Take a break. Wake up each morning, savoring all the things you now possess.
Day 10: Start making your own happiness.
You miss out something had you wait for someone else to make you happy. Smile as you can. Opt for happiness. Be glad of who you are at present. Draw inspiration from positivity to your way to tomorrow. When you seek happiness, you will find it exactly where you expect it to be.
Day 11: Give your ideas and dreams a chance. 
Always take a chance in life. You might not be fully certain that it'll work, but you can be 100 percent sure that doing nothing won't work. Just go for it! Whatever the outcome is, it's still a "win-win". You succeed or learn something in the end.
Day 12: Believe that you're ready for the next step. 
Get ready! You have everything you need now. Take the next small, realistic step forward. Embrace every opportunity that comes your way. Finally, accept the challenges to help you grow.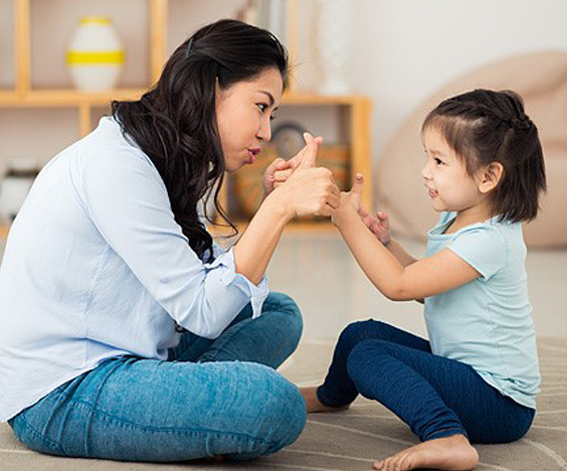 Day 13: Begin relationships for the right reasons. 
Enter new ties with reliable, truthful people reflective of your being and the person you want to be. Pick pals you are pleased to know, the ones you think highly of, who love and respect you. Choose people who are of equal to your kindness and dedication. Be keen to what they do since actions are better than words.
Here's an awesome non-romantic, love poem shared by a great thespian and educator Ron Capinding, interpreted by Toto Sorioso.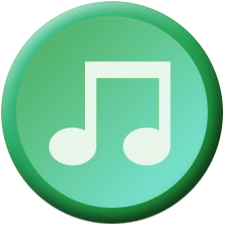 Day 14: Give chance to new people you meet. 
Reality bites: You cannot keep every friend you make. People and priorities vary. Some relationships may wither, but others will flourish. Value the likelihood of new relationships as you let go of old ones that work no more. Believe in your judgment. Welcome new ties, thinking that you are entering an unfamiliar place. Be ready to learn, brace for a challenge, and be prepared to encounter someone that might change your life forever.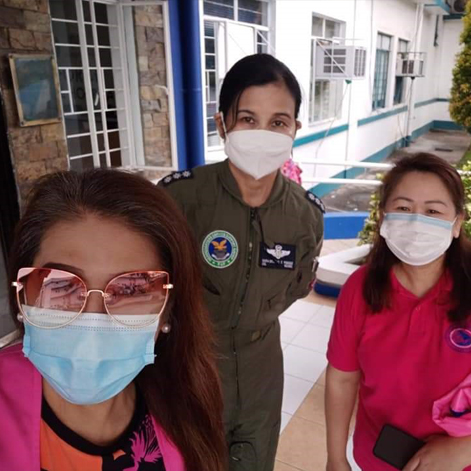 Day 15: Compete against your old self. 
Draw inspiration from others, appreciate and learn from them. Don't waste your time and energy going against them. Rather, face with your one and only competition—yourself. Be the best that you can be. Surpassing your own personal records should be your goal.
Day 16: Cheer for other's triumphs. 
Look at what you like about others and tell them. Appreciating amazing people around you results to good, harmonious relationships. So be happy for those who achieve success. Cheer for their victories. Be thankful for the blessings they receive. Sooner or later, the law of good karma will work on you. Those you're cheering for will start rooting for you.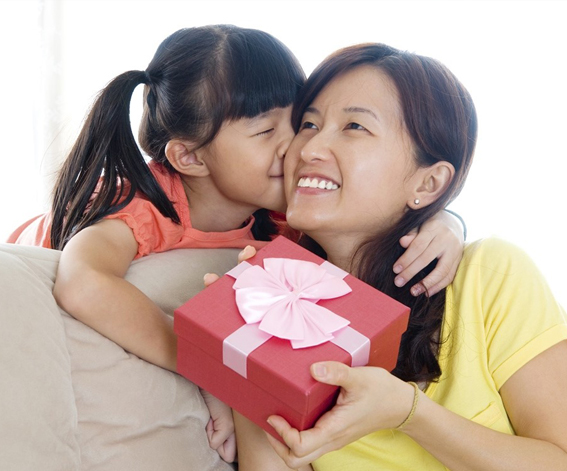 Day 17: See the silver lining in difficult situations. 
Don't let the hardship make you feel down. Look for the small rays of hope. Put in your mind that you can overcome from the tough times. Just count on your blessings and victories—all your material and immaterial possessions in life. Focus on what you have right now and not on what you lack.
Day 18: Forgive yourself and others. 
Your wrong decisions in life might have hurt you. The pain that others have caused you may be usual, sometimes it stays for so long. You keep on feeling distress that the only cure for your suffering is forgiveness. This does not imply, though, that you forget the past or what had happened. It means that you let go of the resentment and pain. Learn from it and move on.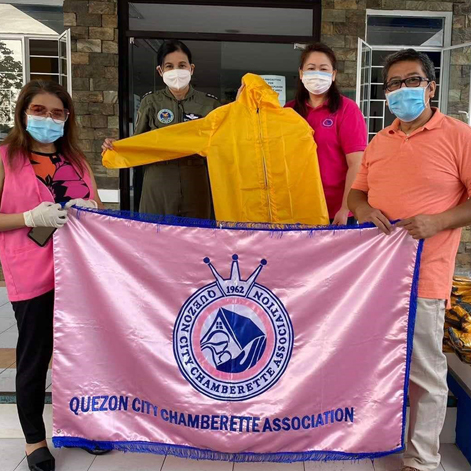 Day 19: Start helping others. 
Care for others like you do to yourself. Guide them for the better. The more you help them, the more they will want to help you likewise. Love and kindness begets love.
Day 20: Hear the voice within you. 
Whatever ideas you have, share it with others, especially those who are very close to you. Don't forget to follow your own instinct. Be honest to your own self. Say what you have to say. Do what you know is right.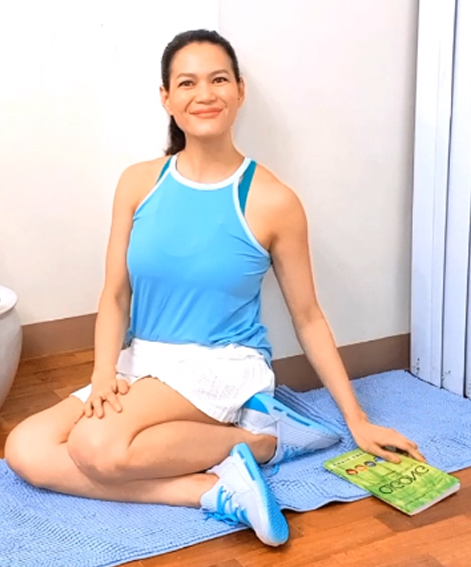 Day 21: Be aware of your stress level and take a pause for a while. 
Don't rush things. Take it slow. Breathe. Allow yourself to take a break. No matter how preoccupied and focus you are at doing something, don't forget to take a recess even for a brief moment. This will help freshen up your mind and energize you afterwards. A short stop will help you recoup your sanity. It will enable you to think well of your next action so as to get the desired end-results.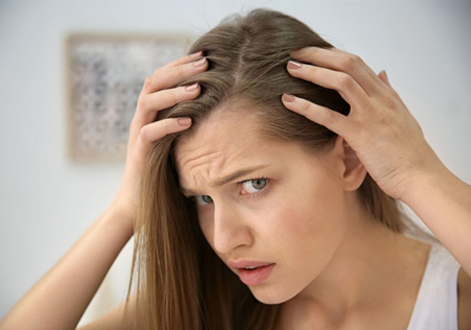 Day 22: Appreciate the beauty of small moments. 
See happiness in small things of your everyday life, rather than anticipating for the big things to unfold. For instance, waking up smelling the tasty aroma of coffee in the morning, tasting your mom's delicious home-cooked meal, sharing something you enjoy with your loved ones, or simply holding hands with your partner. Noticing these tiny pleasures on a daily basis make a big difference in the quality of your life.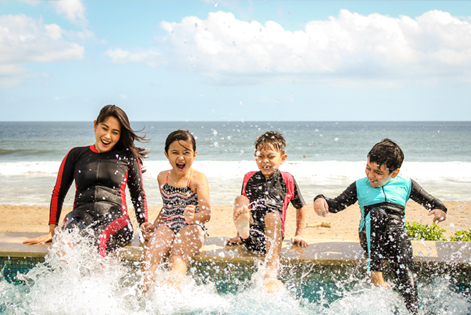 Day 23: Start accepting least perfect things. 
If you long for change within yourself and the entire world, accept things first the way they are. This is better than trying to make everything and everyone adhere to an impossible perfection. Learn to love and appreciate things when they are less than ideal.
Day 24: Work on your goals every day. 
It takes a single step to the journey of a thousand miles. Whatever is your fancy, take a small step daily to realize it. Go out and do something! Hardwork also comes with luck. While some consider achieving what they want in life, only those who are shrewd actually devote themselves to reach the end-result.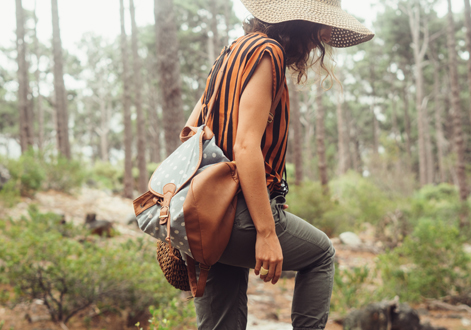 Photo by Retha Ferguson
Day 25: Open up your feelings. 
Provide yourself with the right space and time when you're in pain. Be open about your ill-feelings. Unleash your sufferings to those closest to you. Don't be ashamed to divulge how you truly feel. For sure they will lend you an ear. Getting things off your chest and opening up your heart is your initial way to feel good again.
Day 26: Be accountable for your own life. 
Admit whatever wrong things you've done in your life and be ready to take the needed steps to correct them. Be responsible for your life and be the master on your own. It is you who can control the outcome of your life. But it's not easy! Whatever obstacles that come your way, take accountability for your situation and do your best to hurdle these hindrances.
Day 27: Cultivate your most precious relationships. 
Tell your loved ones as often as you could how much they matter to you. You should also treat them like royalty. It doesn't matter how many friends you have. What's important is you are sure of the true friendship from even just a few of them.
Day 28: Focus on the things you can control.
You can't change everything, but you can always start on changing something. Never waste your time, talent and energy on things that are out of your control. This will only lead to disappointment, torment and stagnation. Exert your effort in things that you can manipulate now!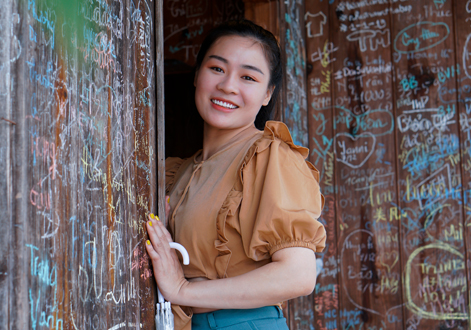 Photo by Nguyen Hai Quang Minh
Day 29: Concentrate on the possibility of positive results. 
Our minds are set to believe it can do something prior to actually doing it. To hurdle negative ideas and destructive feelings is to develop contrasting, bullish emotions that are much stronger and powerful. Hear yourself talk and exchange negative thoughts with positive ones. No matter what, think of what you want to happen. Then, take the next positive step forward. Control how you react to things. The life of each one of us has positive and negative sides. Our happiness and success depend greatly on which aspects we concentrate on. But always think positive. You can never go wrong with it.
Day 30: Notice how rich you are right now. 
Wealth allows the full experience of life at its best. You must view things on the right perspective even in hard times. Think that you didn't go to bed last night with empty stomach, nor sleep outside. Imagine that you have enough clothes to wear not only today, but every day. Think that you drink clean water, access quality medical care, or simply connect to your loved ones via the Internet. Think that you even need not have to work hard or fear for your uncertain future. This is because you are wealthy in both material and immaterial things in life. So be grateful for all the things you possess!