Image source: smartparenting.com.ph
The dynamic world suddenly stood still at the blink of an eye. With the ongoing threat of this pandemic comes a new normal that affects everything and everyone, from the global economy down to each household. Non-essential businesses are closed, and people are forced to stay at home with uncertainty.
Aside from the social and financial consequences, this has taken mental and emotional tolls in the household affecting Filipino women, most of whom work from home and work at home. These women are real-life modern "Darna" with super multitasking powers to take care of her family and household while maintaining a healthy work-life balance. This new normal has compelled these selfless women to set aside their personal needs.
For some women, such trying times are something to lose their hair over, literally. Not many know this, but stress can actually cause hair loss (medically known as alopecia). Mental health issues like anxiety and depression can also contribute to hair loss. Even your lifestyle can take a toll on your crowning glory, from your diet and alcohol intake to your environment and how much sleep you're getting. For women, puberty, pregnancy and menopause may cause hair loss, too.
Image source: endocrineweb.com
Amidst the rise of fly-by-night and unregistered anti-hair loss products online, getting your hands on the right hair loss cure in the Philippines, from hair fall treatment and hair regrowth products to home remedies for hair loss, may appear challenging. Basically, there are only two (2) groups to choose from -chemical-based or natural hair regrowth treatments. If you're looking for the best hair growth product in the Philippines and you want to see safe and natural results, then choose natural.
NOVUHAIR®, which you can find conveniently online and in pharmacies like Mercury Drug, is incomparable to your usual home remedies for hair fall, NOVUHAIR® has been clinically tried and tested for safety, quality and efficacy, obtained certification from the FDA Philippines and verified compliant to the ASEAN Cosmetic Directive.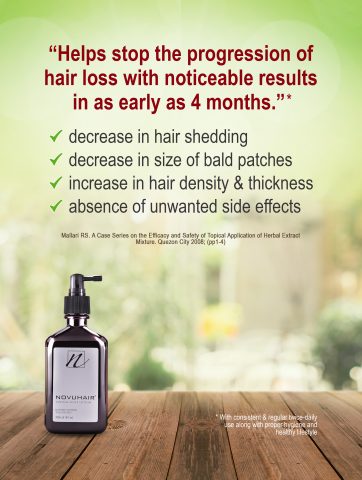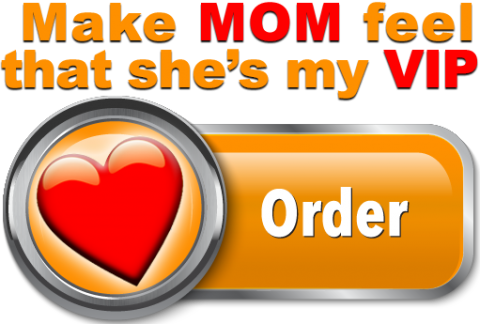 With NOVUHAIR®, you've got nothing to lose! Formulated with 19 of nature's finest ingredients, NOVUHAIR® offers natural hair fall solution and aids in addressing the early warning signs of hair loss for those in search for a natural alopecia treatment – nothing doubtful compared to home remedies for hair loss, nothing worrisome versus chemical-based treatments and nothing disadvantageous unlike most instant fiber hair loss solutions that provide temporary baldness cures.
NOVUHAIR® has been supporting the advocacies of Alopecia Philippines for about seven (7) years, an organization of brave and smart Filipinos working as a community to uplift its members and share their alopecia areata treatment journey.
Do Filipinos consider NOVUHAIR® as the best hair growth product, natural hair fall and alopecia treatment in the Philippines?
As Manila City Mayor Isko Moreno puts it, "Believe in yourself." Even in the midst of the crisis, our beloved Yorme is still hard at work in inspiring all women to bring out the best versions of themselves. With NOVUHAIR®, hair fall solution is within reach. Women can be beautiful and confident inside and out, with the help of a natural remedy that may even consider the best hair growth product in the Philippines.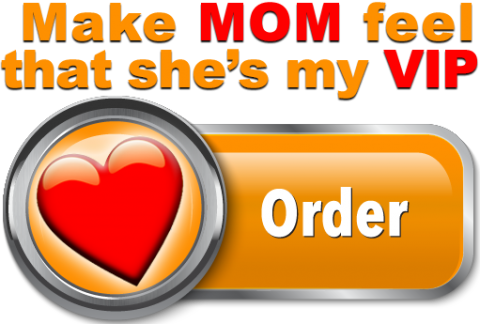 NOVUHAIR® salutes all women who work hard to provide for their families, and inspire all of us to be the best versions of ourselves whatever the circumstance. Let's never forget to show our appreciation to the many loving and hardworking mothers out there. After all, the most amazing woman on Earth will always be Mom.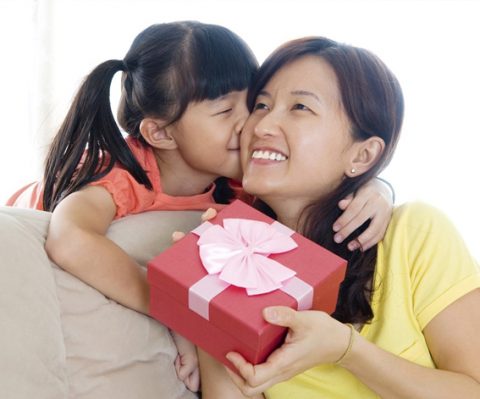 Image source: peopleasia.ph
And there's no better way to show your love for your mom than with a gift that has both sentimental and functional value, especially during the time when self-maintenance is all the more crucial. Make Mother's Day extra special and make your mom feel that she's a VIP with NOVUHAIR® VIP Promo Kit. This kit consists of one 200mL NOVUHAIR® Topical Scalp Lotion, plus an extra 120mL bottle. This pack is good to last for about 6 months and is clinically proven as an effective hair fall solution minimizing excessive hair shedding and thinning hair. Still wondering if it's a natural alternative to chemical products that promise cure for baldness? NOVUHAIR® is available at Mercury Drug branches nationwide.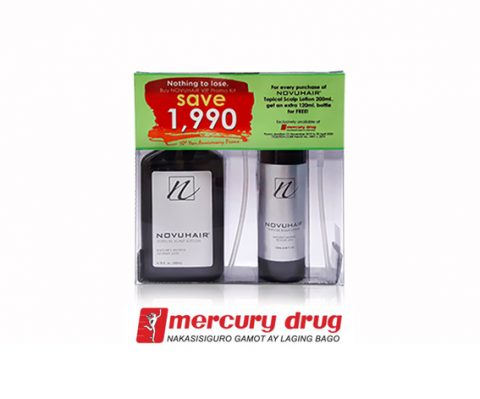 If you want your mom to experience all of the hair loss cure benefits from nature, choose natural. NOVUHAIR® 3in1 Plus FREE Shampoo is the right choice for you available exclusively at Watsons. This pack contains one 200mL Topical Scalp Lotion, one 200mL Herbal Shampoo and one 200mL Herbal Condition, plus FREE 200mL Herbal Shampoo. Used together, you can be sure that you have the best hair fall solution on your hands, giving you all the health and beauty benefits that home remedies for hair fall cannot. NOVUHAIR® 3-in-1 Plus 1 Pack is now available at Watsons online.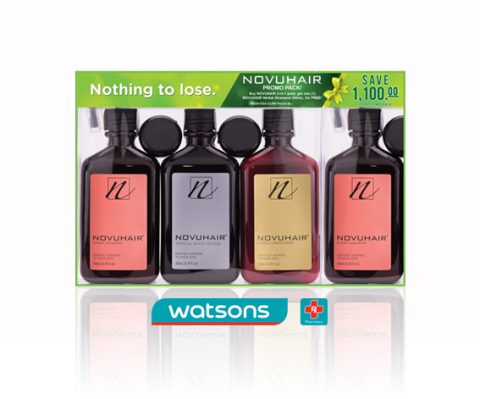 With NOVUHAIR® hair fall solution packs, your mom will definitely feel like a queen with her healthy and shiny crowning glory.
Unlike other synthetic treatments and home remedies for hair loss and hair fall, NOVUHAIR® only uses natural ingredients, which include Panax Ginseng, Indian Pennywort, Ginger, Virgin Coconut Oil (VCO) and Shikakai. NOVUHAIR® helps hydrate the hair, cleanse the scalp and prevent dandruff. Get started now and stop looking for baldness cure. Let nature do the makeover with NOVUHAIR®.