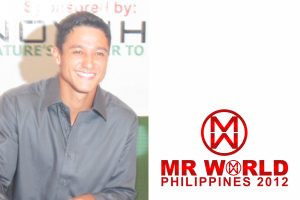 Novuhair plays as a major sponsor for Mr. World Philippines 2012. Celebrity model Andrew Wolff will be attending the pageant to represent the Philippines. Mr. World 2012, the 7th edition of the competition, will take place at the Kent County Showground, Kent, England on November 24, 2012. Kamal Ibrahim of Ireland will hand his title to the new Mister World at the end of the event.
Novuhair is the leading hair loss solution and is getting rave reviews. Novuhair Topical Scalp Lotion, nature's answer to hair loss, is made only of herbal ingredients – such as moringa oleifera, panax ginseng, ginger, centella asiatica, biotin, and virgin coconut oil, to name a few – that collectively help combat excessive hair shedding, hair thinning, and help stimulate hair growth.
The franchisee of Mr. World Philippines 2012 is none other than Ms. Cory Qurino, a wellness guru, endorser of Novuhair, and head of CQ Global Quest Inc.